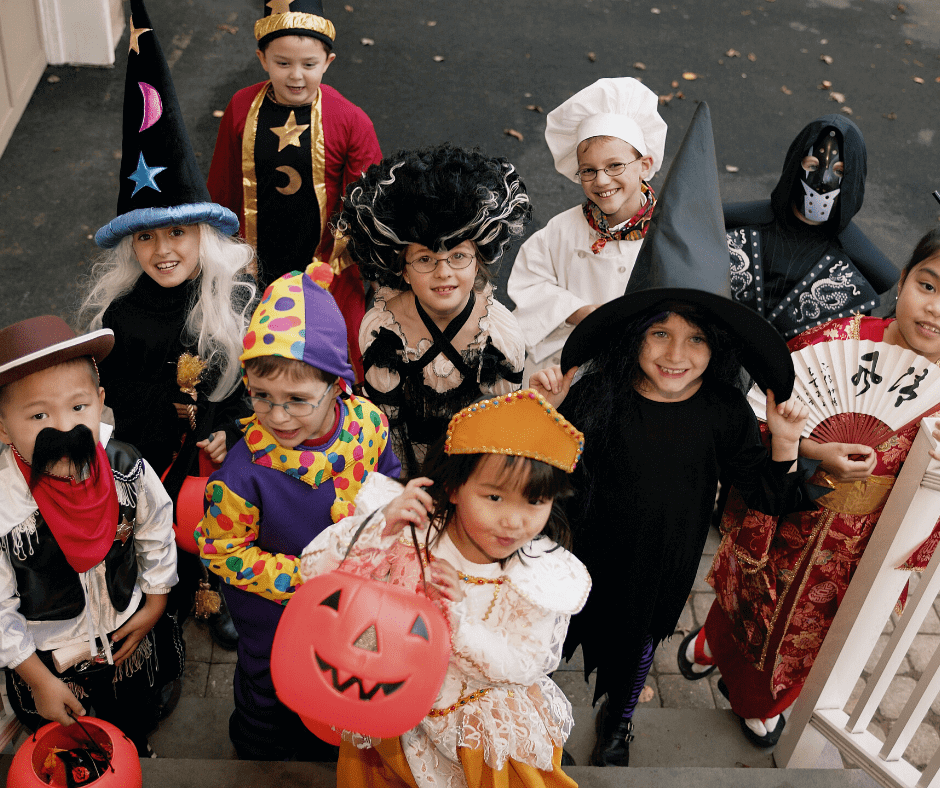 Personally, I don't celebrate Halloween. However, there are a lot of children and grownups who do. Remember that children and their parents will be knocking on your door showing off their outfits and asking for candy for their trick-or-treat bags.
Whether you are a trick-or-treater, a parent, a homeowner, or will be driving that evening, remember SAFETY FIRST!
Here are a few suggestions to make sure you, your trick-or-treat guests and pets are safe:
For Trick-or-Treaters:
Many area businesses, recreational centers, and the mall  offer candy so you may want to go to those places where candy is being given out rather than homes.
Walk, don't run, from house to house. Getting around in the dark with costumes can be tricky.
Carry a flashlight or glow stick, and consider reflective tape for black costumes!
When crossing watch for traffic signals. Walk facing the traffic if there are no sidewalks, and stay as visible as possible.
Masks are fun, but have your kids slide them off between houses or when crossing the street, so their vision is not impaired.
Wear shoes that fit. The pretty princess shoes are cute, but they're not always safe!
Stick with familiar streets and houses. Only go to houses with lights on. A dark house means no one is home or they don't want to be disturbed.
Teach your children to step back when the door is answered just in case there are pets.
If your children are walking alone, help them plan the route to take and that they have a way to contact you.
Consult your local police department to find out if they have places that provide candy checks.
Check and double check your child's candy before they eat it. Tampering is rare, but you can never bee too safe. Never allow them to eat unwrapped or suspicious treats.
The trick to no tricks, just treats on Halloween is advance preparation, communication and a watchful eye! Make sure this season is a little less spooky and our children are a lot safer on Halloween night.