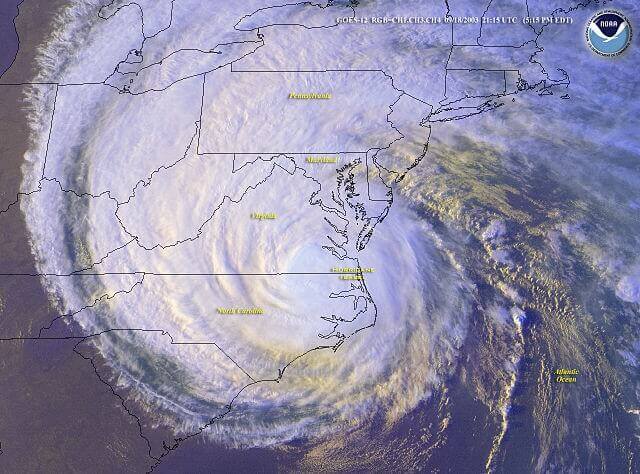 Coastal Hampton Roads is a great place to work and live, especially during the summer months. There's so much to see and do! However, our area has had from time to time hurricanes, tropical storms, nor'easters and other challenges regarding the weather. Hurricane season started June 1st and ends Nov. 30th. Now is the time to get informed, make a plan and know your evacuation zone and route. These valuable tips come from vbgov.com. 
Make a plan:

Have a family emergency plan. Talk to your children. Everyone should know what to do in case family members are not together when severe weather happens.

Make sure you have a safe place to go when severe thunderstorm or tornado warnings are issued. Safe areas include basements and interior rooms such as bathrooms or closets on the lowest level of a sturdy building. Stay away from windows. If outside, don't seek shelter under trees.

Talk to your insurance agent about low-cost flood insurance policy options or go to floodsmart.gov.

Know your evacuation zone and evacuation route in case you are to advised to leave the area.
For some reason it seems that most hurricanes and tropical storms pass over this area although there was Hurricane Isabel, which was the worst in this area. The flood maps have changed in this area, so some areas that weren't flood zones are now. Contact FEMA for current updates.
Wondering how much Your Home Value is? Use our House Value Estimator!
ARE YOUR THINKING ABOUT BUYING OR SELLING IN hampton roads, VIRGINIA?
I'm here to help guide you through your home buying or selling experience.
LOOKING FOR MORE INFORMATION ABOUT hampton roads, VIRGINIA?
You'll receive the benefits of learning about great neighborhoods, trends and hot spots.
I hope that you enjoyed this It's Hurricane Season post!
Find More Valuable Information and Read My Blog!
Have Questions?
If you have any questions feel free to get in touch with me. I'll be sure to get back to you shortly.