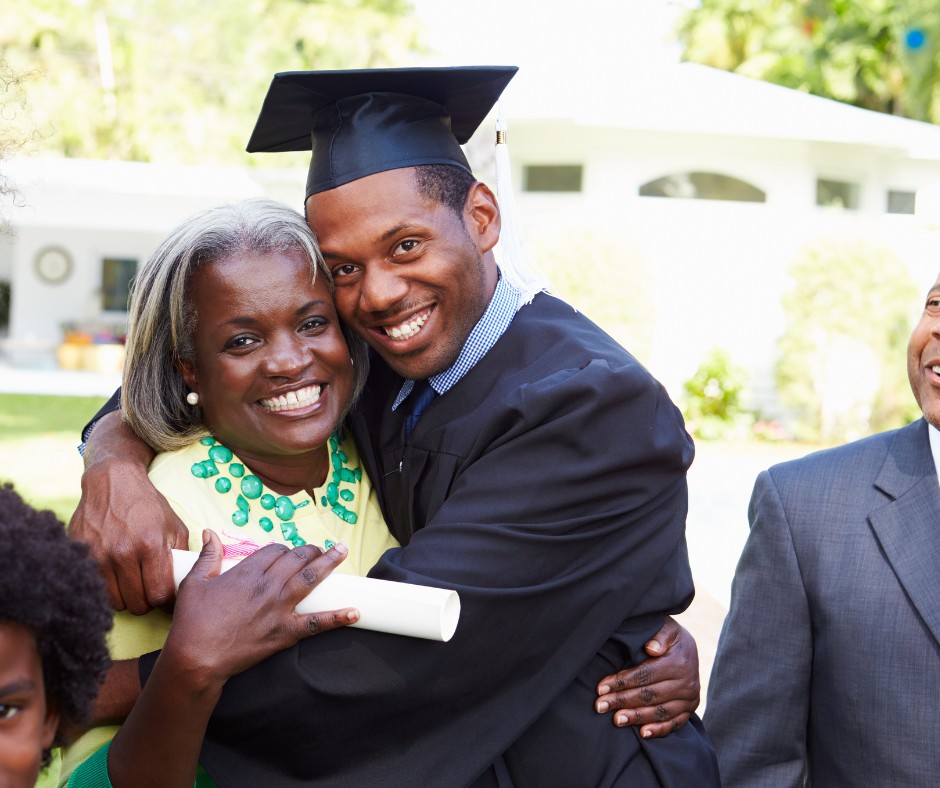 This will be a special year for many graduates and their parents. For a year families and teachers have had to figure out how to get through the school year safely while having a successful year. Mask wearing and social distancing have been a challenge for many. In addition, some parents have had to act in the role of "teacher" in order to help their student. It has caused a lot of frustration, but for those who have students who are graduating this year everyone who played a part deserves a hand.
If you're like my neighbors, you'll be looking for ways to celebrate your child's milestone achievement. Here are a few suggestions on how to create a graduation ceremony your child and guests will remember.
Before the Graduation...
Choose a date and pick a location. You can do it in your backyard or in a park.
Create invitations and send them out via social media. Evite has an easy way to do this online.
Take care of the details...
Make a diploma. If your child is graduating from any of the K12 schools in Virginia Beach or other areas of Hampton Roads this will not be an issue, as the school will give you a diploma.
To make the day extra special you can order a cap and gown. Some want to and some don't, but there's no wrong way about this.
Organizing the Graduation Ceremony...
Find your music. Pomp and Circumstance by Algar is the usual for the graduate to walk down an isle to present themselves to the audience.
Set up where everyone will be sitting. I'm sure a special place will be set up for the graduate to enter and take their seat.
If you want, choose a speaker and find out what they would say beforehand. Also, limit speeches. After all, this event won't be as formal so limit it to about 10 or 15 minutes.
Decide if your graduate will speak. If they do, help them find the words that would make the occasion the most meaningful for them, the audience, and the occasion.
How will you present the diploma? If celebrating at home or in a small setting the parents will more than likely do this part.
Decide how to move the tassel on the cap as well as when to do it. Many high schools move the tassel from left to right.
In most home school graduations, the parents move the tassel right after handing their graduate the diploma. If the graduate chooses, they can move their own tassels.
At the close of the ceremony choose how to introduce your new graduate. Some have the student turn toward the audience and smile while everyone claps. Some parents announce, "Presenting our graduate!"
Congratulations! Your child has graduated and earned their diploma! This will certainly be a year that they won't forget, and neither will you. Have fun, stay safe, and enjoy your child's special day!
Get Your FREE Home Buying or Sellers Guide
Simply fill out the form and choose your guide now.
Wondering how much Your Home's Value is? Find Out Now!
ARE YOUR THINKING ABOUT BUYING OR SELLING IN hampton roads, VIRGINIA?
I'm here to help guide you through your home buying or selling experience.
LOOKING FOR MORE INFORMATION ABOUT hampton roads, VIRGINIA?
You'll receive the benefits of learning about great neighborhoods, trends and hot spots.
I hope that you enjoyed this How to Create a Graduation Ceremony To Remember post!