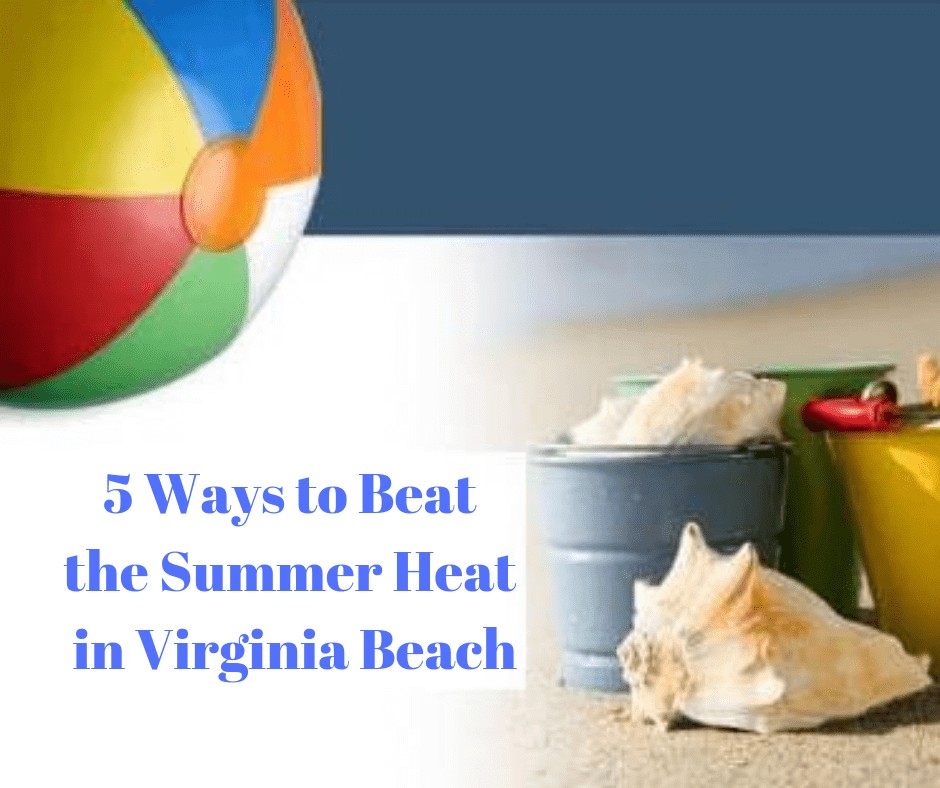 Virginia Beach is a great place to be during the summer. With all the concerts, festivals and endless things to do this is the place to be. However, with higher temperatures you'll probably need some cooler activities to beat the summer heat in Virginia Beach. Here are 5 ways to cool off!
Cool off in the ocean
Swimming in the ocean! What a classic way to enjoy summer! Enjoy the sand and waves at the Oceanfront in Virginia Beach, Ocean View in Norfolk or head over to Buckroe Beach in Hampton to beat the heat.
Find a Nearby Pool
Most area recreation centers and the YMCA have indoor pools. You don't have to join to enjoy the pool. Ask for a day pass and enjoy an afternoon of swimming.
Cool off at a Water Park
Water parks are always a fun way to beat the heat. Ocean Breeze Waterpark near the oceanfront has over 30 water slides, a wave pool and other exciting rides. There's Water Country USA and Busch Gardens in Williamsburg where you can enjoy a great afternoon cooling off. In addition, the Norview Community Center where they have a Splash Pad off Sewells Point Road that's open to the public and free from 10 am to 8 pm!
Go to the movies
Summer blockbusters are here! Cool off in an air-conditioned environment while you enjoy your favorite movie!
Get Indoors
The library is an awesome place to cool off! There's seating to relax and enjoy a good book, take home a video to watch, and there are computers you can use. There is the Virginia Aquarium & Marine Science Center near the Oceanfront, which is a fun and educational way to learn about marine life. Museums are a fantastic way to learn about things and cool off.
There's so much to do to beat the heat. Stay hydrated, beat the heat and enjoy the summer!
Contact Me Today!
Thinking of Selling or Buying a Home? I'm here to help!
WONDERING HOW MUCH YOUR HOME'S VALUE IS? FIND OUT NOW!
ARE YOUR THINKING ABOUT BUYING OR SELLING?
I'm here to help guide you through your experience of buying or selling a home in Virginia Beach and areas of Hampton Roads.
Searching for Homes?
The Keller Williams Realty Real Estate Search is available on Android, iPhone, and iPad and gives you access to more than 4 million homes.
Start your home search now!
LOOKING FOR MORE INFORMATION?
You'll receive the benefits of learning about great neighborhoods, trends and hot spots throughout Hampton Roads.
I hope that you enjoyed this 5 Ways to Beat the Summer Heat in Virginia Beach post!