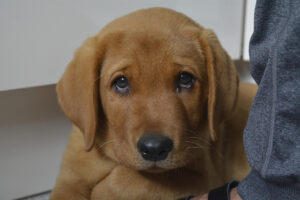 I never thought I'd have to have an evacuation plan for my dog. Due to flooding and hurricanes, it seems now that's something we all have to consider and prepare for in Virginia Beach and other areas of Hampton Roads. Other issues that have happened recently in other areas are fires, earthquakes, and other disasters. Few of us consider our pets, and they end up being the last ones we think of. If you have pets this info will help you create an evacuation plan for them.
One adult needs to be given that responsibility. This frees up the other members from worrying or causing confusion when emotions may be high and when timing is crucial.
Place pet carriers, important papers and evacuation maps where you can easily get them. If you need to evacuate, knowing exactly where important items are will reduce stress and worry. It'll make it easy to just grab and go.
Practice the plan. Don't practice without your pets. It'll help you figure out how to handle them and gauge their response. Practicing will help you tweak what to do if changes are necessary.
Have a plan if you're separated from your pets. We see it on TV all the time. Shelters become full due to pets that got separated from their owners. Also, they may get scared and run off. Implanting a microchip or a GPS-compatible tag can help you find your pets once it's safe to return to the area.
Finding a safe place for your pet while you are away from home can be challenging. I found some pet-friendly hotels. Click on the link to see them. If you don't have pets but know of others who may find this article interesting and helpful, please share it!
Wondering how much Your Home Value is? Use our House Value Estimator!
ARE YOUR THINKING ABOUT BUYING OR SELLING IN hampton roads, VIRGINIA?
I'm here to help guide you through your home buying or selling experience.
LOOKING FOR MORE INFORMATION ABOUT hampton roads, VIRGINIA?
You'll receive the benefits of learning about great neighborhoods, trends and hot spots.
I hope that you enjoyed this Need an Evacuation Plan for Your Pets post!