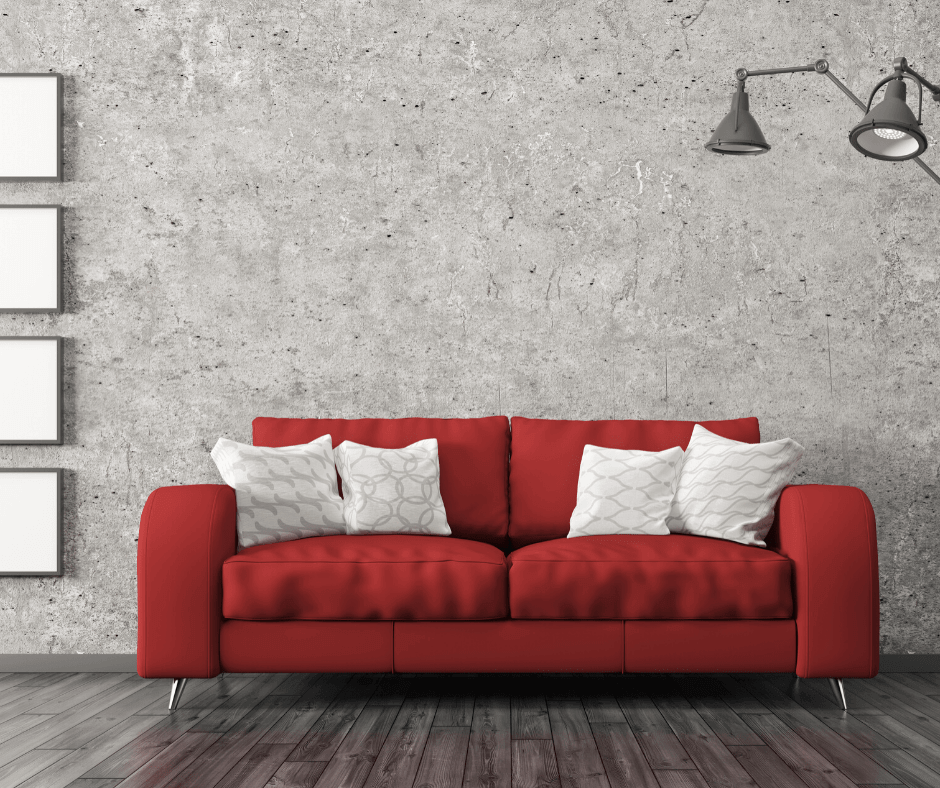 Want to make your guests feel like you've pulled out all the stops for them? Decorate your home with red. It's a color that gives the look of drama but also a feeling of hospitality.
Red gives a sense of passion, celebration and power. Want to feel more energized during the winter season – use red.
Red is a great conversation starter, and a good choice for kitchens, dining areas, and living rooms.
Red stimulates conversation and activity, making it a great choice for living and dining areas, bedrooms and kitchens.
Depending on the shade, red can be soft to bold. Choose from a soft pink to robust burgundy.  For a luxurious look red try mixing red with gold. For a bolder look red and black makes a statement.
How much red should you include in your decorating is up to you. The brighter the color, the more it'll get. Reds also go well with orange and brown to give it an earthy warm feel.
Even an accent wall or throw pillows will give the room a new look.  Click here for 5 more ways to decorate with red. Whichever red you choose, enjoy exploring this vibrant color. Have fun with it!
Wondering how much Your Home Value is? Use our House Value Estimator!
ARE YOUR THINKING ABOUT BUYING OR SELLING IN hampton roads, VIRGINIA?
I'm here to help guide you through your home buying or selling experience.
LOOKING FOR MORE INFORMATION ABOUT hampton roads, VIRGINIA?
You'll receive the benefits of learning about great neighborhoods, trends and hot spots.
I hope that you enjoyed this post, Decorate Your Home With Red.
Find More Valuable Information and Read My Blog!
[gravityform id="12″ title="true" description="true"