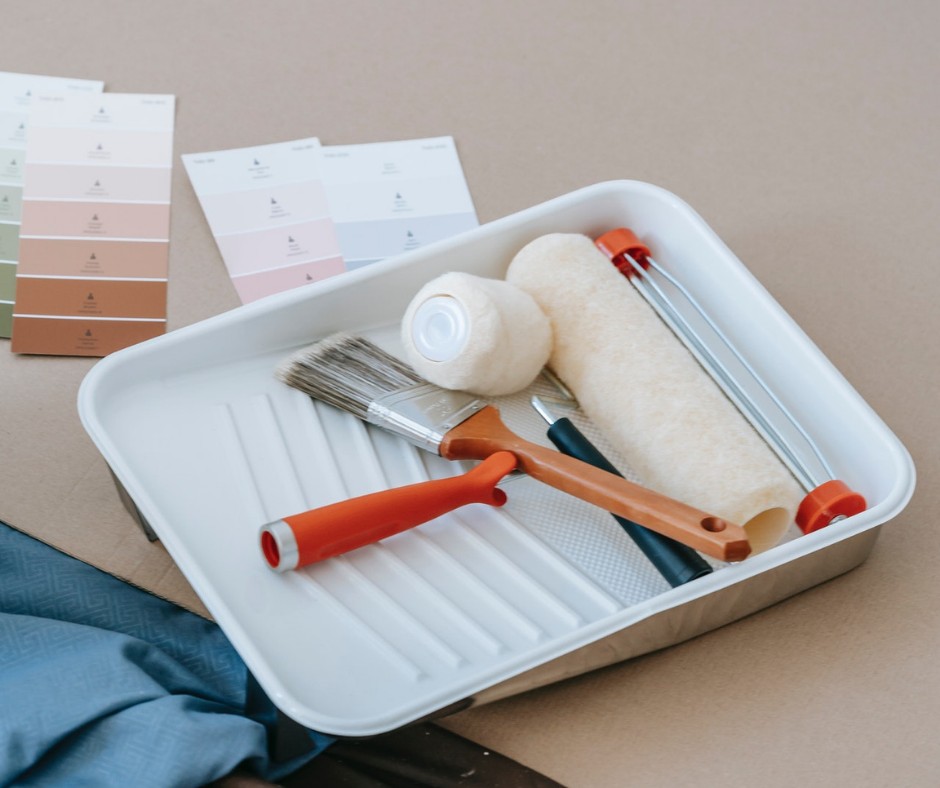 There are many homes in South Hampton Roads that are older and are in need of repair. There is a shortage of housing inventory so there is a strong desire for more sellers to place their houses on the market. The challenge is their property may need repairs and they are wondering if they should fix up their home or sell it as is.
There are some reasons why some sellers may need to sell as-is:
Old-fashioned and outdated
No money for repairs
Need to get rid of it and move or relocate now, i.e., job or military relocation, downsizing
May not be enough money after the sale as a reason to make upgrades
Previously had property on the market and it didn't sell
Probate or estate, inherited house
There are buyers who are looking for properties that they can afford and don't mind doing minor repairs. They welcome putting in a little bit of sweat equity to make their place unique. This isn't usually the case with first-time home buyers. They would prefer homes that are move-in ready and don't require much other than simple repairs such as painting, flooring, or light fixtures. If it needs items such as a new roof, updating electrical or plumbing these types of first-time homeowners will shy away from them. Most want a home that is in move-in condition. By not making such improvements, this will limit the number of shoppers who may be interested in your home.
Before Fixing Up Your Home
Sometimes all that's needed to bring new life into your dwelling is to add an updated light fixture, a coat of paint and new hardware to cabinets. Little things that don't cost much can offer a more modern look which will attract purchasers. Some items may just need a good cleaning. Dirt and dust can build up, and so a good cleaning can help freshen up the place. When we're living in our place we may not even notice these little things, but buyers will.
Your property is now a commodity for sale, just as if you were shopping for a car or other item. The goal is to feature your abode in its best condition, so take a look around it and try to see it through the customer's eyes. Clients most likely will order home inspections even if it's sold as is for informational purposes. Rather than holding onto the house, it may be better to negotiate with the current buyer rather than walking away from the sale and having to disclose these issues to the next one that comes along.
Before investing money into making upgrades to the home it's best to way the cost of such upgrades versus the return you're going to get. Before you start making changes to your home find out the prices of available and recently sold homes that are similar to yours to find out what upgrades or changes they've made. Check out the condition of homes as well as the amenities, and then compare the cost of improvements against the home's market value after the repairs or upgrades are completed.
If you're not going to get much back by making these changes, then it may be best to sell it as is. Most buyers place a high premium on kitchens and baths, so those are good areas to focus. If it needs major repairs or upgrades, then that may be an opportunity that real estate investors and house flippers may want to take advantage of. If you don't want to go that route then find ways to show its value.
Get your home inspected
Since you have the goal of selling the house quickly, wouldn't it make sense to find out what's going on with it before buyers do? Getting a pre-home inspection gives you a snapshot of the condition of your property. You can then decide what's doable on your own to add value or choose to sell the house as is. Get a head start by making a list of items that are broken, worn out or need replacing.
Checklist of minimum improvements to make that improves value before selling your house:
Normal 0 false false false EN-US X-NONE X-NONE MicrosoftInternetExplorer4
ix holes and cracks in the walls and ceilings
Repair or replace faucets that leak
Change the paint color to a neutral soft color
Get the roof repaired
Update ceiling fans lighting fixtures
Repair broken appliances and get the HVAC system checked
Buy new blinds or curtains
Replace old carpeting and flooring
Fix broken windows and sashes
Fix any code violations
You May Be Interested in Knowing What Your Home is Worth
This may be the chance you've been waiting for to sell your house. By checking out the competition and cost of repairs you can find out ahead of time if it's worth it to make upgrades. Having the house inspected beforehand let's you to know ahead of buyers about what items need improvements as well as give you ideas of what you may be able to do on your own to increase your home's value. Most importantly, since you're aware that the property needs repairs it's not a good idea to overprice it, hoping for a buyer to make an offer that may be unrealistic.
If you've been waiting out the market to sell your home or property, the time is NOW. Find out how waiting any longer could cost you in terms of selling power and buying ability, especially if you're thinking of buying a new home. I can help you find out all the options that are available in today's market so you can best determine whether waiting is right for you or it's time to move on. Call or text me today.