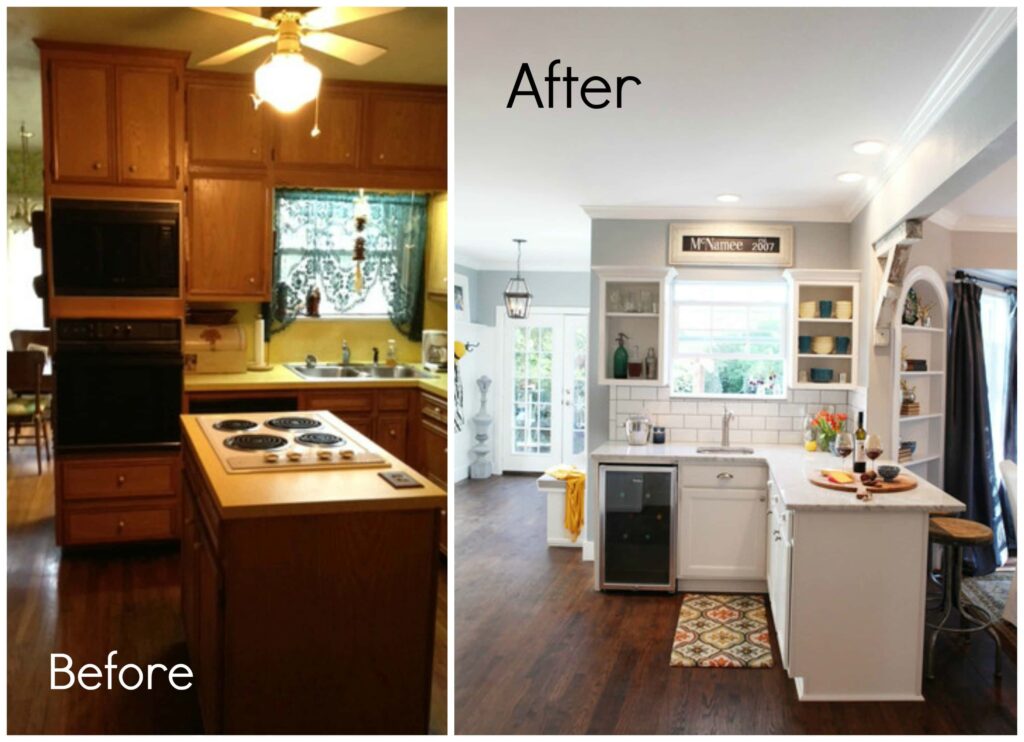 Don't we just love those DIY reality shows where a lovely couple have bought a home that needs a lot of work, and they've managed to turn their fixer upper into their dream home? Easy! Great idea, right? Before you start looking for the perfect place to renovate, here are some tips to consider to turn an ugly duckling of a house into a swan of a dive.
1. Determine if Hiring Professionals or Doing it Yourself
This is your dream home, your investment, so you want to have a professional job done. Also, there may be hidden structural, electrical, plumbing or air conditioning work that may need the attention of a professional contractor. Be sure to get a home inspection. The inspector will be able to determine if the house has "good bones" and may be able to "guestimate" the cost of some repairs. If doing it yourself, try to get prices on equipment and supplies (factor in at least 20% more into the budget for unforeseen problems). Be sure to get a least 3 written estimates and do reference checks before you hire them. Recommendations from friends and family are always a plus. Don't forget, as your Realtor, I have the professional resources to help guide you through the process. Don't go at it alone. Let's get together to talk about your plans.
Also, know your skill level. If painting is something you're great at, it may take a weekend. More intensive jobs require more time and inconvenience, especially if you're living there. Time is money, but sometimes paying a professional to do the job is worth it. You'll save by getting a quality job done in a timely fashion and reducing future problems without adding on additional stress.
2. Financing Your Project
There are programs available such as the Federal Housing Administrations Section 203 (k) program that helps homeowners purchasing a home that needs rehabbing. Don't overlook HUD-Owned and Bank-Owned homes. They can be real hidden gems! Preapproval is the key, so have a plan as to how your rehab project will be financed, make sure you have enough money for a down payment, closing costs, and repairs when calculating financing. If you're going to use the equity in the home or a home improvement loan, be sure to get preapproved for both loans before you make an offer on a home.  That would be like going shopping and leaving your wallet or purse at home!
3. Calculating an Offer
To determine the market value of your home once remodeled, you'll need comparative values of homes that have recently sold which are similar in size and condition. Additionally, the cost to remodel or rehab the property must be subtracted to factor in repairs in order to come up with an after repair value (ARV). If you have any questions about this, feel free to contact me.
4. Be Realistic and Flexible
Reality shows aren't always "reality." A project that could have taken months is condensed into 30 minutes of your time. They're not going to show all the problems or issues they had - or the frustration of the buyers – just a great beginning and a happy-ever-after ending. Don't let your dreams of fixing up your home become a nightmare.  By planning ahead and wisely using your time, money, and resources, your hard work could really pay off. Your diamond in the rough could turn out to be a real jewel!
I'm passionate about helping buyers and sellers achieve their dreams in real estate. Don't hesitate to text, call or email me with any question regarding homes for sale or to schedule a showing.  If you own a home and are thinking of selling, click here for a free no-obligation Equity Analysis.
WONDERING HOW MUCH YOUR HOME'S VALUE IS? FIND OUT NOW!
ARE YOUR THINKING ABOUT BUYING OR SELLING?
I'm here to help guide you through your experience of buying or selling a home in Virginia Beach and areas of Hampton Roads.
Searching for Homes?
The Keller Williams Realty Real Estate Search is available on Android, iPhone, and iPad and gives you access to more than 4 million homes.
Start your home search now!
LOOKING FOR MORE INFORMATION?
You'll receive the benefits of learning about great neighborhoods, trends and hot spots throughout Hampton Roads.
I hope that you enjoyed this post!