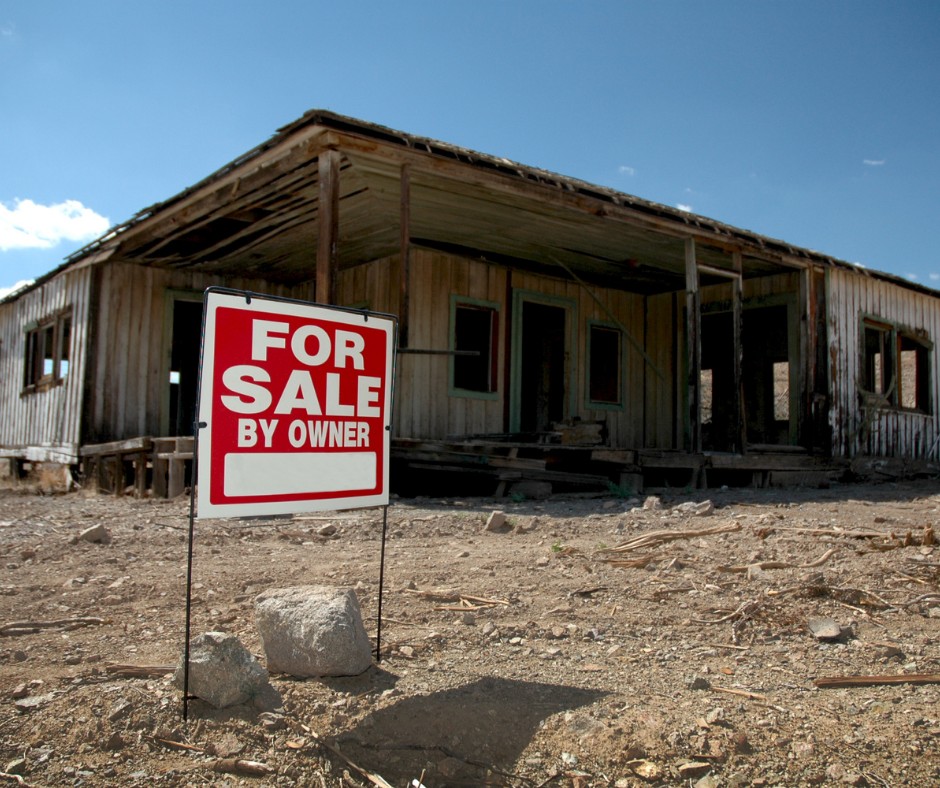 Buying a fixer-upper can be an opportunity to own a home and make it your own, or it can be an investment. Fixer-uppers have a tendency to be a good deal, especially if they don't need a lot of renovations or repairs. Adding your personal touch to the house can add value.
Some will buy fixer-uppers with the intention of flipping them for a profit. However, you have to determine what's a good deal or not. If you're not careful, you'll end up with a money pit. Fortunately, here are 4 things to look for when buying a fixer upper.
Location, location, location
If you're going to invest in property, make sure in an area worth investing. There may be little value in a deal where the neighborhood is dilapidated and there is no community revitalization in the works. It doesn't matter how beautiful the house looks after renovations, no one is going to want to live there. You may end up losing money after renovations if you can't sell or rent the property. If you're going to buy a fixer-upper, make sure it's in a neighborhood where buyers are looking.
The floor plan
Most buyers are interested in 3 bedrooms and 1-1/2 to 2 bath homes. If there isn't enough space to add another room or bath, it may be a while before you're able to sell the house for a profit. Changing the floor plan costs a lot of money, especially where plumbing is concerned.
If cost is an issue when choosing the right investment property, consider if it's worth it since the amount of money it will take to fix it may eat up any profit you are anticipating.

Beds and Baths Matter
The number of bedroom and bathrooms matter. A 3-bedroom 2-bathroom fixer-upper is going to be a lot easier to flip than a 2-bedroom 1-bathroom house. If the area you're looking for homes don't have the features you're looking for, consider other nearby neighborhoods.
Property condition 
Buying a house that needs repairs doesn't mean the overall condition of the house doesn't matter. Buying a house that needs to be repainted versus buying a house where the roof needs to be replaced makes a difference. Certain repairs may cost a lot, making the asking price of the house questionable.
Three things you'll want to look for in a fixer-upper are the foundation, the roof, and electrical.
If you're able to repair these issues, great! However, if any of these 3 things absolutely need replacing you may want to continue your search for the right investment property.
Whether you're going to flip the house for a profit, invest in a fixer-upper, rent the house out or live in it yourself, keep these 4 things in mind to help you when you're ready to buy.
Contact Me Today!
Thinking of Selling or Buying a Home? I'm here to help!
WONDERING HOW MUCH YOUR HOME'S VALUE IS? FIND OUT NOW!
ARE YOUR THINKING ABOUT BUYING OR SELLING?
I'm here to help guide you through your experience of buying or selling a home in Virginia Beach and areas of Hampton Roads.
Searching for Homes?
The Keller Williams Realty Real Estate Search is available on Android, iPhone, and iPad and gives you access to more than 4 million homes.
Start your home search now!
LOOKING FOR MORE INFORMATION?
You'll receive the benefits of learning about great neighborhoods, trends and hot spots throughout Hampton Roads.
I hope that you enjoyed this post!