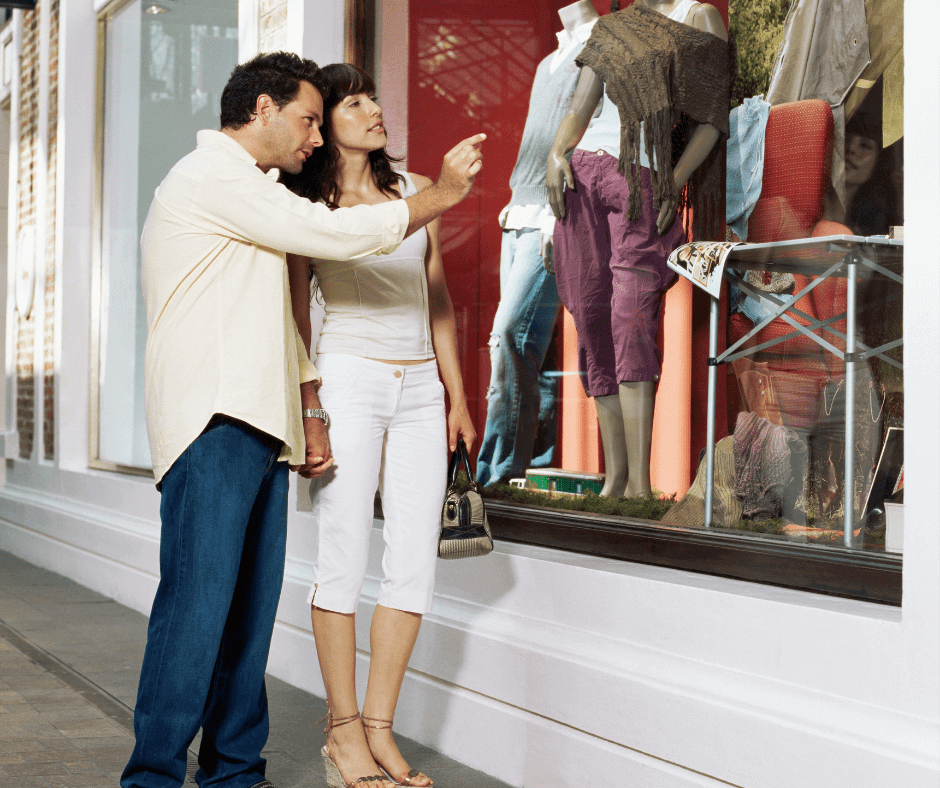 Window shopping is something most of us do, especially if we're comparing prices before we buy. Others window shop as a pastime and to dream. I think most of us have done it at one time or another.
What happens though if you're window shopping for a home without getting pre-qualified or pre-approved (even better) by a lender, or you haven't saved enough for a down payment but want to tour homes? What does this mean?
Don't set yourself up to be disappointed
Asking an agent to take you to see homes that you are not prepared to buy is like going window shopping. The downside of it is if you see a home that you really want, more than likely so will a buyer who has their letter of approval as well as a down payment to buy that same house. By the time you're ready to put in an offer it probably will be under contract or sold. Also, sellers are reluctant to show homes to people who they don't know are qualified to buy their home.
Get Your House Hunting Checklist
Just enter your email address to receive your FREE House Hunting Checklist.
There's nothing wrong with checking out neighborhoods and styles of homes. Looking at pictures of the interior of homes on the Internet as well as going to Open Houses can help you get an idea of what your wants and needs. By the way, if you're going to Open Houses and you are under an agreement with an agent, let the showing agent know that.
in summary
Window shopping can be fun, but in the end you come away empty-handed. Isn't it best to get your ducks in a row? Make sure you have your down payment money. Also, if you didn't know, there are out-of-pocket expenses that an agent should inform you about. If you want more information on what those out-of-pocket expenses are, what first time home buyer down payment assistance and grant programs are available, as well as what steps are needed so you'll have a successful sale as well as a great experience, contact me today!
[idx-platinum-widget id="20003-58738" ]
Wondering how much Your Home Value is? Use our House Value Estimator!
ARE YOUR THINKING ABOUT BUYING OR SELLING IN hampton roads, VIRGINIA?
I'm here to help guide you through your home buying or selling experience.
LOOKING FOR MORE INFORMATION ABOUT hampton roads, VIRGINIA?
You'll receive the benefits of learning about great neighborhoods, trends and hot spots.
I hope that you enjoyed this Are You Window Shopping For A Home post!