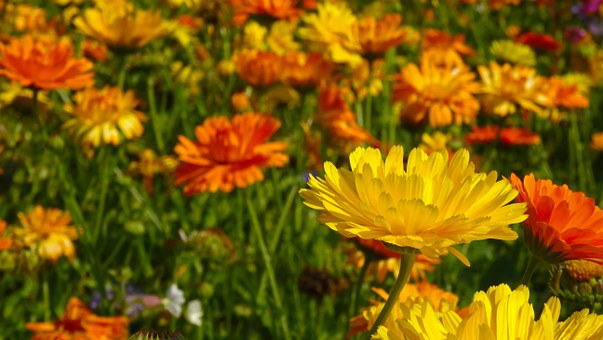 You see signs everywhere that tells you it's summer. The flowers are in bloom and the days in Hampton Roads have been Hot!!! Also, seeing those "For Sale" signs popping up everywhere in your neighborhood is a definite sign that it's summer. 
We're right at the most popular time of the year to buy and sell a home. Each season has its own pluses and minuses. If you're thinking of buying later when the weather and the market cools down, it might good if you're not in a hurry to move. 
There are, however, some advantages to buy and sell a home during the market's hottest season as long as you can stand the competition. 
Home prices usually max out between June and August. The facts are that there are more homes on the market in summer than in the winter, and there are also a higher number of sales in the summer than the winter.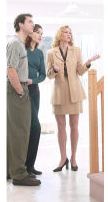 If you're looking for a particular type of floor plan, feature, or particular school district you're more likely able to find it now, as there are is a larger inventory and more properties hit the market every week. If you have to walk away from a home, you can be confident that another one is just around the corner. 
Buyers are out there in full force during this time of the year. If you need to sell your present home before you can buy another, you'll have an easier time selling during the summer at a reasonably good price. You'll be in a better position to buy your new home sooner, making the transition easier for you. 
This is the "golden time" of the year. If you're trying to move and avoid paying two mortgages get your house ready as soon as possible so you can take advantage of the season. 
Find Out Your Home's Value? 
Another plus to selling your home in the summer is that the kids are out of school. That may help, as you don't have to worry about the kids' lives being turned upside down by a move during the school semester, especially they have to move to another school or district. You can get it done over the summer and be in your house in time for the first day of school. 
Have fun at the beach! Enjoy the flowers! Take advantage of all that Hampton Roads has to offer. However, use the summer season to find the home of your dreams or make your move if selling. If you're curious about how to do that in the shortest amount of time and with the least hassles I'd love to chat with you. Call me! 
WONDERING HOW MUCH YOUR HOME'S VALUE IS? FIND OUT NOW!
ARE YOUR THINKING ABOUT BUYING OR SELLING?
I'm here to help guide you through your experience of buying or selling a home in Virginia Beach and areas of Hampton Roads.
Searching for Homes?
The Keller Williams Realty Real Estate Search is available on Android, iPhone, and iPad and gives you access to more than 4 million homes.
Start your home search now!
LOOKING FOR MORE INFORMATION?
You'll receive the benefits of learning about great neighborhoods, trends and hot spots throughout Hampton Roads.
I hope that you enjoyed this post!