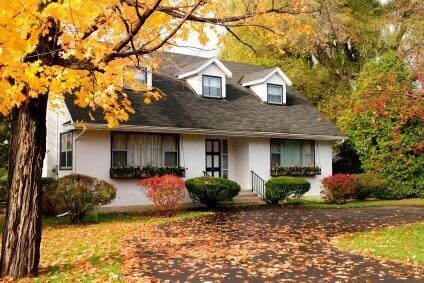 Don't let the fall and winter months stop you from selling your house. Some they may think that putting their home on the market this time of the year may not work. However, there are lots of opportunities to sell your house even during the fall and winter months. Buyers who are looking for homes this time of year aren't just entertaining themselves. They're serious about moving. This helps your home stand out, as there aren't as many homes competing with yours. Let's consider a few ideas to help you sell your home during the fall and winter months quickly at a good price.
1. Change your photos
Having new photos done to add to your listing keeps it fresh. Try to have them taken on a bright and sunny day. The blue sky will enhance the autumn foliage and give your home a great look.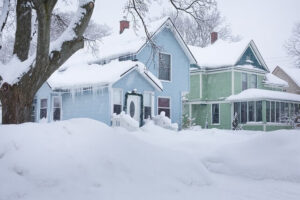 2. Don't forget curb appeal
It's more challenging to keep the outside of the home clear of snow and leaves during the fall and winter months. If you're not up to raking leaves or removing snow why not hire a landscape service? Also, it'll make your driveway and entrance much safer for people to enter.
3. Tone down holiday decorations
Buyers still want to see well cared for homes where they can envision their belongings – not yours. By avoiding excessive holiday decorations it'll make it easier for buyers to truly see your home's value. This is the one time where you may need to curb your enthusiasm by keeping the holiday decorating to a minimum.
4. Be flexible
Now that daylight savings time is here, it gets darker earlier. Be flexible in allowing buyers to see your home during daytime hours when there's plenty of light. Your buyers will see the home at a convenient time and you get to enjoy your evening!
5. Turn up the heat
It's a challenge to show your beautiful home while your teeth are chattering. Setting the thermostat on a timer or at a comfortable temperature will make buyers feel comfortable when viewing your home. Also, it helps to keep the pipes warm in the event it gets too cold so they don't burst.
6. Make it light and bright
If your house looks dark to you, it'll probably look dark to buyers. Add a few lamps or portable lighting to brighten things up. Light always makes the home bright and cheerful – no matter the season. 
I'm passionate about helping sellers (and buyers too!) achieve their dreams in real estate all year long. Don't hesitate to text, call or email me with any question regarding homes for sale or to schedule a showing.  If you own a home and are thinking of selling, click here for a free no-obligation market analysis.
Have Questions?
If you have any questions feel free to get in touch with me. I'll be sure to get back to you shortly.