Here is a quick real estate market update for September 2018 for Virginia Beach and the surrounding areas of Hampton Roads (Chesapeake, Suffolk, Norfolk, Portsmouth, Hampton, and Newport News).
Cities

Median Residential
Sales Price


Norfolk




Virginia Beach




Portsmouth




Chesapeake




Suffolk


Hampton
Newport News
$213,000
$249,839
$157,900
$280,000
$247,000
$165,000
$183,500
More information can be obtained from The Real Estate Information Network. Read more here. . ..
Home Sellers: How far and fast do you want to go?
I love to drive. Some people get tired of it, but I love it. Sometimes I like to take a leisurely ride down Shore Drive and cruise down the streets to take in the sights and sounds.
Sometimes I'm in a hurry and I need to get to where I have to go. Either way, the goal is to eventually reach my destination.When it comes to buying and selling a home is a process with stops along the way towards a successful sale.
You have to ask yourself how fast or slow do you want to go.If you are interested in selling a home or currently have a house on the market ask yourself these questions:
Have you spruced up the exterior of the house to give it curb appeal?
Have you made any obvious repairs, i.e., faucet leaking, etc.z?
 Have you had a home and termite inspection recently?
Do you sell quickly or can you take your time and wait for a buyer who will take it as is?
If you answered "yes" to any of these questions you probably want to go slow. When a buyer comes to see the house the first thing they look at is the front yard and door. Did you make it attractive so when a buyer comes they get that "wow" factor. Do they want to continue and go in your home, or will they ask the agent to move on to the next house? When they go in can they tell that the house is clean and clutter-free with no obvious repairs, or do they see a to do list? What's the bottom line – to sell quickly or not sell so fast?
Let's say that buyers put a contract on it. What do you think they're going to find on the home and termite inspections? Do you think there will be more repairs than 1% of the purchase price or what you're able or willing to pay?  If you wait for the buyer's home inspection you may receive a laundry list of items. This is not uncommon nowadays. Sellers who want to get the highest price for their home, sell in the quickest time possible with the least amount of hassles will take care of these items prior to putting it on the market or soon after it has been discovered.
Home inspections have a way of taking sellers off the road to a successful sale. These unresolved issues can continue in negotiations all the way up to, and in some cases beyond the sales date, depending on the nature of the repairs and the ability to resolve them. Being prepared for home inspection in order to sell your house will definitely put it in the fast lane towards a successful sale. If you have any questions feel free to contact me!
Tired of the hassles of renting? Become a homeowner!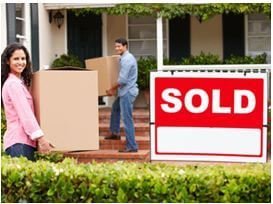 Renting property definitely has its challenges, especially if you're on a budget.
Your rent goes up every year
You can't make changes or updates to the property
Instead of building equity, you're "throwing away" money every month
Have you considered owning a home of your own? The advantages of owning include:
Monthly mortgage payments provide budget stability
The opportunity to build equity
It's an investment, not an expense
You can make changes and truly personalize where you live
Tax benefits of owning your home
Closer ties to your community
Could your mortgage be less than what you're paying in rent? You may be throwing money away every month!  Interest rates are still historically low and terms are good. As your local Realtor®, I'm happy to answer your questions about what it takes to move from renting to becoming a first-time homebuyer. Contact me for more information!
WHAT'S YOUR HOUSE WORTH?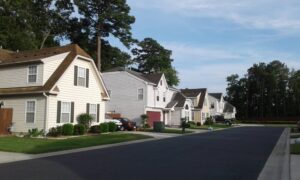 It's good to keep up with the market whether you're ready to move next month or next year. Maybe you have been thinking of moving to a bigger home, downsizing, relocating, or just are ready for a change.  If you're curious about how much you could get for your home . . . .This is a great time to consider selling your house!
YOUR HOME'S VALUE HAS CHANGED
Your home may be worth more than you think! Find out what current home market values are in your area.
Wondering how much Your Home Value is? Use our House Value Estimator!
ARE YOUR THINKING ABOUT BUYING OR SELLING IN hampton roads, VIRGINIA?
I'm here to help guide you through your home buying or selling experience.
LOOKING FOR MORE INFORMATION ABOUT hampton roads, VIRGINIA?
You'll receive the benefits of learning about great neighborhoods, trends and hot spots.
I hope that you enjoyed this post!
Find More Valuable Information and Read My Blog!
Have Questions?
If you have any questions feel free to get in touch with me. I'll be sure to get back to you shortly.