Here is a quick real estate market update for October 2018 for Virginia Beach and the surrounding areas of Hampton Roads (including Chesapeake, Suffolk, Norfolk, Portsmouth, Hampton, and Newport News).
Cities

Median Residential
Sales Price

Norfolk
Virginia Beach
Portsmouth
Chesapeake
Suffolk
Hampton
Newport News

$195,000
$263,700
$145,000
$284,500
$259,950
$160,500
$183,000
More information can be obtained from The Real Estate Information Network. Read more here. . ..

Home Sellers
Selling a House With Tenants
Having a tenant in the home while you're trying to sell it can be great – or a deal breaker. It all may depend on the relationship you have had with them. Some tenants may be very cooperative and helpful during the sales process, and some can make it impossible to sell a home.
Having a tenant who is uncooperative will make selling your home next to impossible. Understanding what it takes to sell a house with a tenant is very important if you want to get the best price for your property.
You are going to need your tenant's cooperation, so it helps to have a little empathy for their situation. They will have to find some place to move, so being respectful and transparent in explaining why you want to sell will take the edge off.
Before enlisting the help of an agent, it makes perfect sense to ask the tenant first if they would be interested in buying it. The tenants probably love the place and may not want to move, so give them the option of buying the home. It may turn out to be a win-win situation for the both of you – they won't have to move and you won't have to market your home to find a buyer.
First Things First
Laws can vary from one area to another, so it's important to know your rights as well as the tenant's rights before you decide to sell.  This is a time where you may find it beneficial to talk with a real estate attorney if you're not sure. This may save you time and hassles later on.
What are My Options?
Wait for the lease to expire
Why rock the boat if you can wait for the lease to expire? It will make property showings go more smoothly. The house will be more presentable, especially if the tenant isn't the neatest person. Also, if there are any renovations or repairs that need to be done prior to putting the house on the market, it helps if the tenant isn't occupying the property. Tenants don't understand the process of selling a home at times because they may have not owned a home in the past.
Don't expect them to be as cooperative in giving access to the property, scheduling showings, hosting an Open House, doing inspections, making repairs, etc. It takes a lot for a person to maintain a house for showings and the tenant may not want to be bothered with this aspect, especially if they have to move, so waiting may be in your best interest. Having a tenant occupying the property at this time may prolong the length of time the house is on the market and reduce your chances of getting the best price.
Make Them an Offer
Give incentives to enlist their help and cooperation. Money can be a great motivator.  Some homeowners may lower the rent, which would be a great incentive to the tenant.  Helping to cover tenant moving expenses can motivate them to find their next place before the house is sold.
Many tenants will be ready and willing to help you sell your property, especially if there's some type of incentive for them to do so. If the tenant doesn't want to cooperate, you can always wait until the lease expires to sell the house. Consider how you will deal with this situation to be able to sell your property in the shortest amount of time, for the most money the market allows, and with the least hassles for you and the tenant.
WHAT'S YOUR HOUSE WORTH?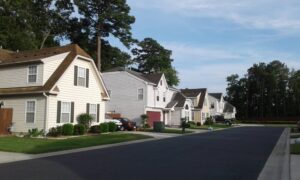 It's good to keep up with the market whether you're ready to move next month or next year. Maybe you have been thinking of moving to a bigger home, downsizing, relocating, or just are ready for a change.  If you're curious about how much you could get for your home . . . .
This is a great time to consider selling your house! CLICK HERE to get your home's value now.
home buyers
What if a Seller Receives Multiple Offers?
 Being in a multiple offer situation is great for the seller, but it can be the worst thing to happen for a buyer. What happens in a multiple offer situation? Well, that depends on the seller. Here are a few ways to handle it.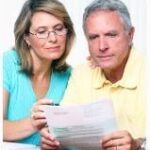 Your Highest and Best Offer
The seller gives a chance for buyers to submit their offer again, offering their "highest and best" price they're willing to pay. Price may not be the only factor in this situation. What are the best terms and/or contingencies can the buyer can make to present their highest and "best" offer?  A lot of times, it isn't the price that gets the offer accepted.  Consider what you're asking for from the seller and see how it may affect your offer. At times, buyers don't like the idea of being involved in a "bidding war" and may move on.
Working One Offer At a Time
Having multiple bids can be a bit challenging for a seller. They may look at all the bids that came in and decide which ones may be worth countering, dealing with one buyer at a time. If one buyer turns down the counter offer, the seller has the option to go to the next offer until they get what they're looking for.
Seller Accepts an Offer
A seller isn't required to counter offers or disclose even if they may have multiple offers. If the terms meet what the seller wants, they may accept an offer as is. At this point, it's not uncommon fora home buyer to submit their highest and best offer from the beginning because they don't want to lose out on getting the home they want. Submitting the highest and best offer makes it harder for the seller to wait for another offer.
For buyers, there isn't a lot of inventory at this time. A buyer can look at many homes, but in a competitive real estate market like ours, a buyer should never assume that a seller will accept or counter their offer. The chances are that if the seller receives multiple offers, the buyer may not have an opportunity to submit their "highest and best" offer. Think carefully about your terms and conditions . The goal is to give the seller an offer they would have a hard time refusing.
If you need help buying a home, let's walk you through the entire buying process from start to finish. Contact me today!
Get Your House Hunting Checklist
Just enter your email address to receive your FREE House Hunting Checklist.
Curious? Find out what's for sale near you!
[idx-platinum-widget id="20003-118″ ]
Have Questions?
If you have any questions feel free to get in touch with me. I'll be sure to get back to you shortly.
If you think this article was interesting and helpful, please share it!