Here is a quick
real estate market update
 for
Virginia Beach
and the surrounding areas of Hampton Roads (
Chesapeake, Suffolk, Norfolk, Portsmouth, Hampton, and Newport News
). The median home sales prices are gathered from data last updated June 2018.
More information can be obtained from The Real Estate Information Network. Read more here. . .
Cities

Median Residential
Sales Price


Norfolk




Virginia Beach




Portsmouth




Chesapeake




Suffolk


Hampton
Newport News

$208,900 


$268,000


$156,500 




$295,000 




$257,675


$176,500
$190,000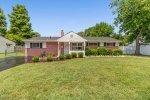 This is a beautiful ranch home with curb appeal in Virginia Beach that's just minutes to Town Center, military bases and the Interstate. This home is move-in ready! The living room has a gas fireplace with mantle. The stunning kitchen has new granite counter tops and new stainless steel appliances. There is a laundry room, modern tiled full bath and master bedroom with half bath, new laminate floors and tile. The backyard is spacious with deck and 2 sheds, 1 shed has electricity. Near the heart of Downtown Virginia Beach, make this home yours!
Home Selling Advice
Many homeowners are would like to sell their homes but are having competition from investor properties as well as other home sellers in their area. How do you compete when the competition gets tough?
Price it right. It's not enough to put a sign in the front yard and hope buyers will come. It's important to make sure your home is priced to sell. To attract today's buyer (even though it's considered a seller's market) you must have an aggressive strategy, pricing it just below market value.
Make the home irresistible.  Believe it or not, you home is in a beauty contest. Some homes are considered investment properties, so price and cash are king. It would be challenging to compete against these properties, and these types of buyers aren't looking for move-in ready homes. But when you're competing against homes in your neighborhood that buyers who are taking out mortgages want, you need to take advantage of curb appeal, maintaining a clean and inviting place that buyers can't resist. If you want to sell your house fast this is something you can't afford to ignore!
Don't go it alone. Buyers today are quite savvy. They have Zillow, Realtor.com…. the list goes on! While "going it alone" may seem like the way to save, according to the numbers you'll sell for more than if you sold "For Sale By Owner" in in less time and with few headaches by working with a Realtor®. Call me today to learn more! I can help.
WHAT'S YOUR HOME WORTH?
Homeowners: It's good to keep up with the market whether you're ready to move next month or next year. If you're thinking of selling, now may be the right time. If you're curious about how much you could get for your home . . . .This is a great time to consider selling your house! Find out INSTANTLY your home's value here.
YOUR HOME'S VALUE HAS CHANGED
Your home may be worth more than you think! Find out what current home market values are in your area.
Ever get tired of hearing that? Maybe you're renting because you want to, and if that's the case, that's great. However, if you'd really prefer owning a home of your own and stop paying the landlord's mortgage, I can help you do that.
Could your mortgage be less than what you're paying in rent? You may be throwing money away every month!  Interest rates are still historically low and terms are good.There's no charge for this service, but I would ask that you only call if you are SERIOUS about owning a home. Get the information you need to get you on the pathway to owning the home of your dreams! Call me right away!
Making Memories This Summer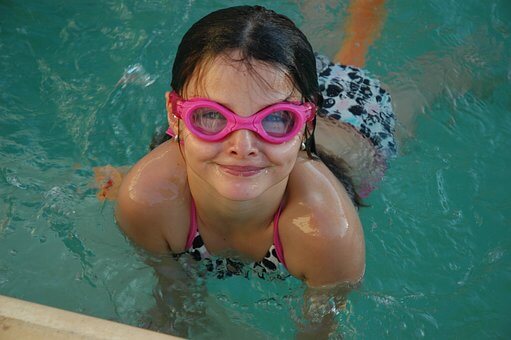 What kind of memories will you make this summer? Have you already taken advantage of the season by traveling to see friends and family, or will you enjoy a "stay-cation" or just take some time to relax and unwind at home.
Helping people find the right homes all year round is what I do, and I enjoy it a lot! I get to help people like you understand real estate buying, selling and investment. It's not a small thing to trust someone with such a large decision, I know. It's a privilege and honor I take seriously every day.Should you ever have any real estate questions or concerns or just wonder how today's market may affect you and your family, feel free to contact me. I'm here if you need me! I wish you a very safe, blessed and memorable summer.
Wondering how much Your Home Value is? Use our House Value Estimator!
ARE YOUR THINKING ABOUT BUYING OR SELLING IN hampton roads, VIRGINIA?
I'm here to help guide you through your home buying or selling experience.
LOOKING FOR MORE INFORMATION ABOUT hampton roads, VIRGINIA?
You'll receive the benefits of learning about great neighborhoods, trends and hot spots.
I hope that you enjoyed this post!
Find More Valuable Information and Read My Blog!
Have Questions?
If you have any questions feel free to get in touch with me. I'll be sure to get back to you shortly.