In the Seven Cities (Virginia Beach, Chesapeake, Suffolk, Norfolk, Portsmouth, Hampton, Newport News) home sales for Newport News and Norfolk dropped quite a bit. Virginia Beach was the only city to show an increase in the number of available home sales. Because of the lack of available property for sale, now is a good time to consider selling your house.
The number of months' supply of inventory is 4.36 months, which is down from the same time last year. Hampton Roads median sales price rose from $230,000 as compared to $225,000 in November of last year. The highest median sales price was $264,950 in Chesapeake, while the lowest was $158,000 in Portsmouth. The number of properties going under contract continued to be strong.
When an area has an available supply of 6 months housing for sale, it's usually considered a balanced market. Based on the lack of current inventory in South Hampton Roads and the Virginia Peninsula, at this time it would be considered a seller's market, and housing inventory is low.
More information can be obtained from The Real Estate Information Network. Read more here. . .
Cities

Median Residential
Sales Price


Norfolk




Virginia Beach




Portsmouth




Chesapeake




Suffolk


Hampton
Newport News

$207,160




$258,000




$158,000




$264,950




$246,211


$165,000
$179,900

By the way, prices in many neighborhoods have gone up and there is a shortage of homes available for sale. It's good to keep up with the market whether you're ready to move next month or next year. If you're thinking of selling, now may be the right time. If you're curious about how much you could get for your home . .
YOUR HOME'S VALUE HAS CHANGED
Your home may be worth more than you think! Find out what current home market values are in your area.
Are You Still Renting?
How much could you borrow to own your own home based on what you're paying in rent? You may be throwing money away every month! Interest rates are low and terms are good. Call me today for information on homes available in your price range. I work with many lenders who can provide financing for the home of your dreams!
Get Your FREE Home Buying Guide Now
Simply fill in the form below to download your free home buying guide.
WHAT'S NEW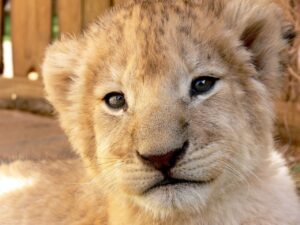 Virginia Zoo: The New Lion Cub Gets a Name
There's a new lion cub at the Virginia Zoo! There was a contest to name the cub. Read more here to find out its name.
Fast Track To Becoming a Teacher

There is a need for full-time teachers in Hampton Roads, and the Commonwealth is working to find a solution to reduce the shortage of educators. If you are interested in knowing more continue reading . . . Â
Welcome the New Homebuyers!
I met this couple
 through the Urban League of Hampton Roads where I get an opportunity to teach "The Role of The Realtor" part of the Homebuyer Class. Although they are VA buyers, the class was an opportunity for these first-time home buyers to gain valuable information and connect with both a lender, Ron Stowe of Newtowne Mortgage, and myself.
I found them a house that was remodeled throughout with all the "bells and whistles." The buyers couldn't be happier, and I'm certain they'll make lasting memories in their new home!
If you're curious about what it takes to buy a home in today's market feel free to check out the latest homes for sale and reach out to me.
SELLERS' ADVICE
Should I Sell Right After or During the Holidays?
That's a question that home sellers ask a lot this time of year. While every situation is different, there are a few suggestions such as:
You can't sell if it's OFF the market. While home buyer traffic is usually slower during the winter and holiday months, you won't get "tire kickers.†These types of buyers have a desire to move as soon as possible. Reminder: You just need ONE buyer to sell your home.
Is The Price Right? If you're not getting many showings or offers and you're house has been on the market for a while then before you do anything else take a look at your asking price. By reducing the price a little or even a little below market value, it will stir new activity and get buyers looking again.
Patience, patience. If you're getting lots of marketing exposure and the asking price are right, then be patient. It takes time to find the right buyer for your home.
Call me today to learn more tips for getting your home sold ANY time of year. I'm glad to help!
PS: If your property is no longer on the market and you weren't able to sell it, contact me for a Merchandizing Evaluation before you relist with the same agent. This is a free service I offer. It'll be worth it to get another set of eyes to evaluate your property and marketing plan to evaluate what went wrong so you don't make the same mistake again.
Seller Road Map
Learn more about the home selling process by getting this downloaded for FREE!
Living in a Golf Course Community
Coming soon: This home is in a golf community and has a restaurant, pool, and – of course – golfing! This spacious 4-bedroom 2-1/2 bath property in Cypress Point has backyard patio views of  Lake James. Even though it has these features and more, there are no condo fees!
If you or someone you know wants to learn more about this home before it comes on the market, give me a call at 757-943-9184 or email me at jgemailme@gmail.com.
Owning your own place can result in an improved way of living. When you own versus renting, it may have a ripple effect on other aspects of life due to housing stability and a sense of community. Buying a home is not an impossible dream. In fact, it can be more affordable to own than rent.
BUYERS' ADVICE
Estimating Repair Costs for a Fixer-Upper
If you enjoy working on home projects and are handy in making home improvements, finding a nice fixer-upper is tempting. Buying a home that needs a little TLC in a nice neighborhood below market value can pay off big time if you have some time and money to turn an ugly duckling house into a swawn of a home. Here are some tips that will help you.
Have an inspector do a complete home inspection before you buy the property. Also, knowing how much the repairs may cost by lining up contractors ahead of time who have provided written estimates of the total costs for the renovation will help keep you on track with your budget and save time. By the way, there are loans available for foreclosed, short sale or government-owned homes which include the mortgage as well as repairs.
I enjoy helping buyers who are looking for a good deal value and refer you to contractors that can provide free repair cost estimates for a fixer-upper. Â Please don't hesitate to give me a call.
This Buyer House Hunting Checklist will help you figure out your home buying wants and needs.
Get Your House Hunting Checklist
Just enter your email address to receive your FREE House Hunting Checklist.
Wondering how much Your Home Value is? Use our House Value Estimator!
ARE YOUR THINKING ABOUT BUYING OR SELLING IN hampton roads, VIRGINIA?
I'm here to help guide you through your home buying or selling experience.
LOOKING FOR MORE INFORMATION ABOUTÂ hampton roads, VIRGINIA?
You'll receive the benefits of learning about great neighborhoods, trends and hot spots.
I hope that you enjoyed this post!
Find More Valuable Information and Read My Blog!
Have Questions?
If you have any questions feel free to get in touch with me. I'll be sure to get back to you shortly.