Here is a quick real estate market update overview of what happened in real estate for March in the surrounding areas of Hampton Roads (Virginia Beach, Chesapeake, Suffolk, Norfolk, Portsmouth, Hampton, and Newport News).
More information can be obtained from The Real Estate Information Network. Read more here. . .
Cities

Median Residential
Sales Price


Norfolk




Virginia Beach




Portsmouth




Chesapeake




Suffolk


Hampton
Newport News

$200,000




$252,000




$163,500




$257,202




$249,900


$159,900
$187,500

It's good to keep up with the market whether you're ready to move next month or next year. If you're thinking of selling, now may be the right time. If you're curious about how much you could get for your home . . . .
YOUR HOME'S VALUE HAS CHANGED
Your home may be worth more than you think! Find out what current home market values are in your area.
Are You Still Renting?
How much could you borrow to own your own home based on what you're paying in rent? You may be throwing money away every month! Interest rates are low and terms are good. Call me today for information on homes available in your price range. I work with many lenders who can provide financing for the home of your dreams!
Report: Down Payment and Grant Programs
Get The House You've Always Wanted!

Your perfect home is waiting for you! Find out what it takes to own your own house. It's easier than you think!

Need down payment assistance? Get information about programs in this area that help with down payment and grant assistance (you don't have to pay grants back!)

With interest rates so low can you afford not to know?

Get your list of free and no down payment home and grant programs now.
SELLERS' ADVICE
The Science of Setting The Right Price
One of the first thing to consider is setting the right price when you're thinking of selling your home. Did you know there is some science to this?
MIT and the University of Chicago worked together on an experiment regarding women's clothing rices. Three prices were set: $34, $39, and $44. The $39 item sold the best, even better than the item priced at $34.
Also, customers saw the items priced in the higher $39 range as a better value, even through the price was close to $40.
According to Vicki Morwitz, a research professor of marketing at the Stern School of Business at New York University, the mind tends to note the first 2 digits before reading all the digits.
Have you noted that a lot of items you buy end with a "nineâ€? Home prices tend to follow that same trend. You'll note if comparing home prices in your area that the home prices end in "9â€.
If you are thinking of selling your home and would like some solid advice on market value and pricing, give me a call. I can provide information on similar homes that have sold recently and those that are currently for sale. Using that information, we can determine the market value of your house.
By the way, if you're ready to downsize, relocate, or just are ready for a change and want to sell give me a call today.
Seller Road Map
Learn more about the home selling process by getting this downloaded for FREE!
BUYERS' ADVICE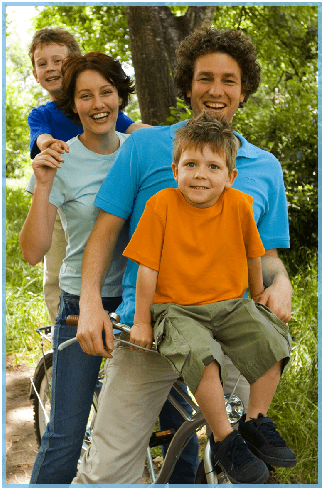 Learning About the Neighborhood
While many buyers focus on the looks of a home, the neighborhood has a bearing on the value of a home. How can you tell if the neighborhood is a good one for you?
Crime Statistics
You can check out the crime rate in the neighborhood. There are online resources that offer information on crime statistics.
What about Noise
If the noise level is important in making your choice then try visiting the house at different times of the day. If the home is near airports or highways there is the possibility of noise from them. There may be more noise in an area during the weekend, so visiting during the week gives you a better idea. There may be an advantage to living near an interstate as it may be more convenient for you, so give this some thought.
Convenience
Some people prefer to be near grocery stores, the mall, and businesses. It makes it more convenient for them, so that's something to consider. If you have children, the quality of the local schools is also a consideration.
Home Values
Are you looking for a home with increasing home values or a property you can upgrade in an area with lower home prices? It's not always easy to tell, but a good real estate agent can give you information about neighborhood values in the areas where you are searching.
If you're curious and want information about a particular neighborhood, give me a call. I would love to help.
I am looking forward to the opportunity to help you find a wonderful home that meets the needs your needs! This Buyer House Hunting Checklist will help you figure out your home buying wants and needs.
Get Your FREE Home Buying Guide Now
Simply fill in the form below to download your free home buying guide.
Wondering how much Your Home Value is? Use our House Value Estimator!
ARE YOUR THINKING ABOUT BUYING OR SELLING IN hampton roads, VIRGINIA?
I'm here to help guide you through your home buying or selling experience.
LOOKING FOR MORE INFORMATION ABOUTÂ hampton roads, VIRGINIA?
You'll receive the benefits of learning about great neighborhoods, trends and hot spots.
I hope that you enjoyed this post!
Find More Valuable Information and Read My Blog!
Have Questions?
If you have any questions feel free to get in touch with me. I'll be sure to get back to you shortly.