Here is the October 2021 Real Estate Market Update showing statistics for September in Hampton Roads real estate. The region's seven cities are Virginia Beach, Chesapeake, Norfolk, Portsmouth, Suffolk, Hampton and Newport News.  More information about market trends and months' supply of inventory can be obtained from The Real Estate Information Network. Read more here….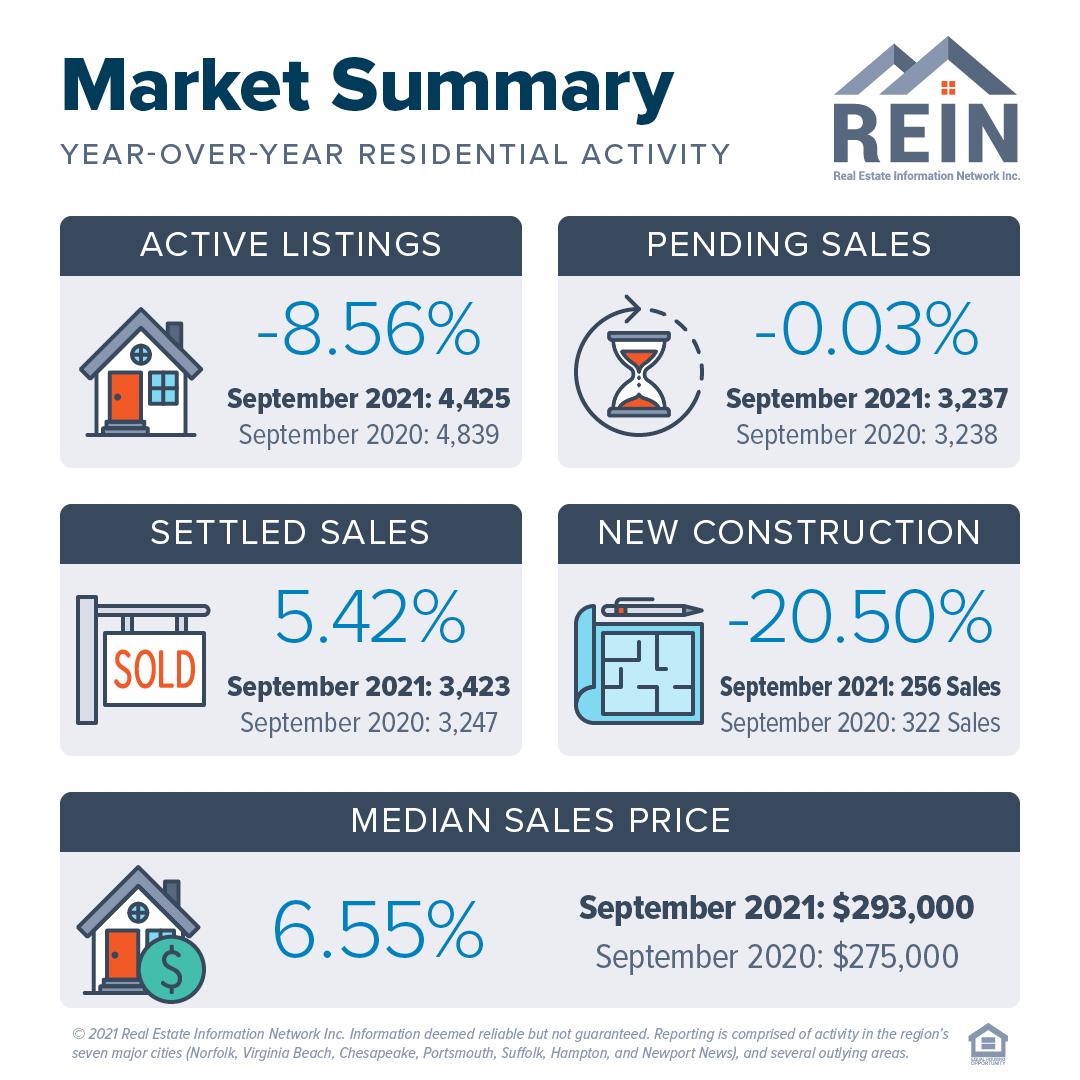 Sellers: You Have The Edge in Today's Market
With mortgage rates going above 3%, motivated buyers are more hoping to find a home before the end of the year. There's a catch to it, though. There is a lack of homes for sale in today's market.
Buyers are looking for 3 things:
To win the bid on their dream home.
To buy before interest rates rise
To buy a home before prices go even higher
What Does This Mean for Sellers Today?
Sellers who list their houses this fall have an advantage when negotiating with buyers.
You probably realize that these 3 factors enable you to sell your house at a good price. It also means you can negotiate the best terms for your needs.
Because buyer demand is still high, there's a good chance you'll get offers from multiple buyers who are willing to compete for your house. When you do, look closely at the terms of each offer to find out which one has the best terms and conditions for you.
Today's buyers are motivated to buy a home this year. That's fantastic news if you're thinking of selling. If you'd like to know what you can get for your property in today's market use the Home Value Estimator located in the link below.
If you have questions about what's best for your situation, as your trusted real estate advisor I'm ready to help. Feel free to contact me.
WONDERING HOW MUCH YOUR HOME'S VALUE IS? FIND OUT NOW!
ARE YOUR THINKING ABOUT BUYING OR SELLING?
I'm here to help guide you through your experience of buying or selling a home in Virginia Beach and areas of Hampton Roads.
LOOKING FOR MORE INFORMATION?
You'll receive the benefits of learning about great neighborhoods, trends and hot spots throughout Hampton Roads.
I hope that you enjoyed this October Real Estate Market Update post!