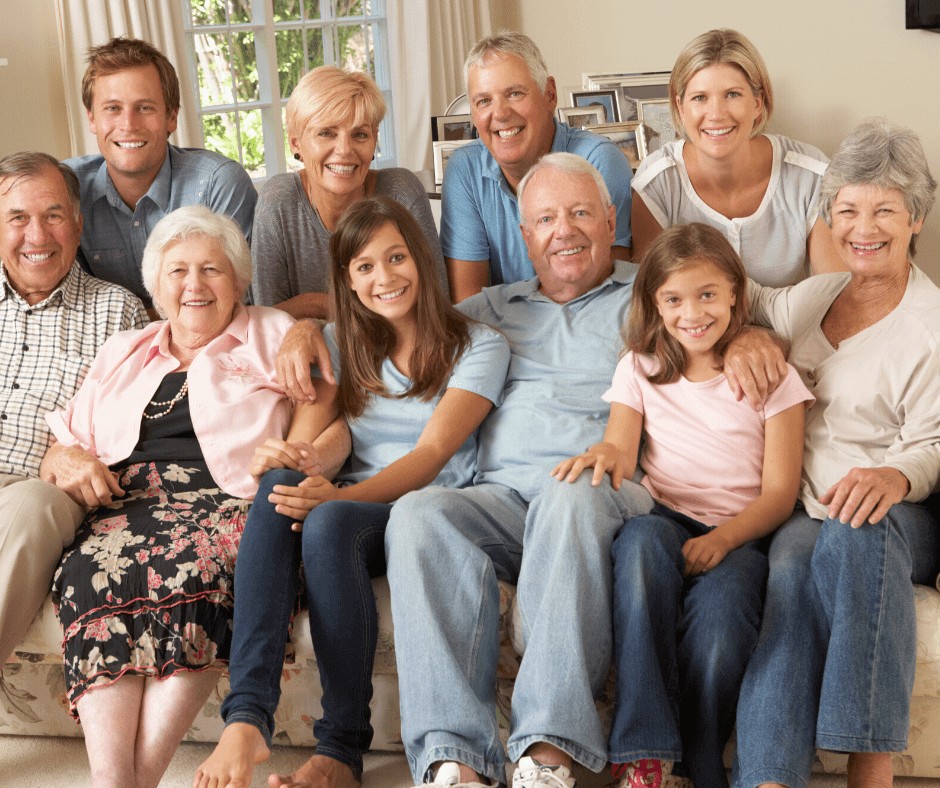 Many people who from this area will be traveling this time of the year to their home town to get together with friends and family.
They are happy to return to to the place where they grew up, looking forward to seeing loved ones, sharing memories and making new ones.
If you're from Virginia Beach or other areas of Hampton Roads, have you ever thought about moving back home?
For some, their jobs made it necessary to move away from home.  Hampton Roads has the largest Navy Base and many other military bases surrounding the area. Due to a strong military presence, many people have relocated to and from here from all over the world.
Going to college can create an opportunity to move away, and their new location can end up being the place where they find a job, get married and begin a family.
Making oneself available to care for aging parents or a sick child can necessitate the need to move to a new town.
For others, they have moved away from home to create a better life for themselves.
What's it Like returning home after being away?
There can be a feeling of disconnect when seeing old friends. Instead of having what you thought would be an instant reunion, your friends may stare at you as if you were a stranger. Life has taken each of you in different direction with unique experiences. It may take some time to get reacquainted with old friends – maybe even loved ones you haven't seen in years. You may feel like an outsider for a while.
Give yourself and your friends time to catch up to rediscover one another, as well as explore how life experiences have shaped you into the people you are today.
nostalgic moments due to change
Certain landmarks, faces, restaurants, streets and aromas may give brief moments of nostalgia. Neighborhoods can evolve over time.
You many find yourself amazed at how things have changed where you used to live. In some areas it may not resemble what you recall. That may make you feel a bit unsettled. Longing for what was due to memories of times past may create challenge in adjusting.
Having a balanced view of what to expect when returning to your home town may make it easier to adapt to your surroundings.
surprised That Certain Things Are Still There
Catching a glimpse while driving by of the high school where you attended or a favorite park where you used to play as a youth reassures you that while some things change, some things stay the same.
When you see a familiar landmark or popular restaurant where you had great times, it can bring a sense of nostalgic joy and make you feel right at home.
When I visit New York, my home town, I feel all of these emotions. There's nothing like it! The sights and sounds of the place where you grew up creates a feeling of nostalgia.
I saw how the neighborhood I grew up in has changed. I felt a bit sentimental, but I'm happy that the ugly abandoned buildings are now rehabbed and occupied, and local business are flourishing.
At times I miss my friends, and I've tried to stay in touch through the years.  I enjoy living in Virginia Beach, visiting areas of Hampton Roads, making new friendships.
Let me know if you think moving back home is something you are considering. I'd love to help you find a place to call home.
Contact Me Today!
Thinking of Selling or Buying a Home? I'm here to help!
WONDERING HOW MUCH YOUR HOME'S VALUE IS? FIND OUT NOW!
ARE YOUR THINKING ABOUT BUYING OR SELLING?
I'm here to help guide you through your experience of buying or selling a home in Virginia Beach and areas of Hampton Roads.
Searching for Homes?
The Keller Williams Realty Real Estate Search is available on Android, iPhone, and iPad and gives you access to more than 4 million homes.
Start your home search now!
LOOKING FOR MORE INFORMATION?
You'll receive the benefits of learning about great neighborhoods, trends and hot spots throughout Hampton Roads.
I hope that you enjoyed this Thinking About Moving Back Home post!