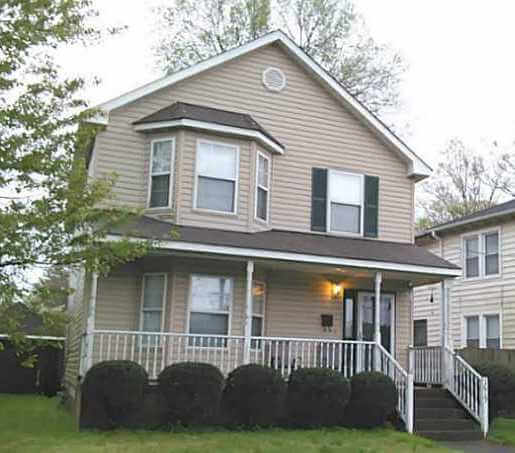 Hampton Roads Real Estate Newsletter
Welcome to the most current Housing Trends Newsletter, which is designed with national and local housing information that you will find useful whether you're in the market for a home, thinking about selling your home, or just want to stay current with the real estate market in Hampton Roads.
Please click here to view the September 2016 Housing Trends e-Newsletter. Feel free to pass it on!
1619 Lafayette Blvd in Historic Lafayette has been sold! It was a short sale, which helped the family move, and the bank sold it to a new family who loves the place! Click on the picture or address if you're curious about what it sold for. If you're upside down in your mortgage or may be wondering if you can sell your house without paying closing fees please contact me for a confidential consultation.
3001 Southport Ave in the Portlock section of Chesapeake is still available for sale. This affordable ranch is near I-64, Downtown Norfolk & Portsmouth as well as the Greenbrier section of Chesapeake. It  features wood flooring, carpet, & stainless steel appliances. You'll enjoy the HUGE  backyard! The tax records indicate 3 bedrooms. However, one bedroom doesn't have closet.
This short sale is being professionally negotiated. There is a transferable home warranty and brand new water heater. Sold as is. This property is PERFECT for a 203K renovation loan, given the space on the side and back of the yard to expand. Investors and flippers welcome. The paperwork is in. We're just waiting for a contract. Once you see this home your search will be done! Text 436831 to (757) 610-9766 for INSTANT info on your mobile device.
If you know of someone interested in purchasing a home, please share this newsletter with them.
3001 Southport Ave, Chesapeake
Click here for More Pictures & Info
SPECIAL ALERT!
A 1-1/2 story ranch home for sale in Western Branch! Only 5 minutes away from I-664, this home on a large beautiful wooded lot offers 2 master suits, both with large walk-in closets. The attic is a bonus, designed for a future 2nd floor which can accommodate 2 additional bedrooms & bath. To learn more about this home and arrange a showing call or email me today!
First-Time Home Buying Class Saturday, October 29th
I'm teaching the Realtor's® Role at the Urban League, so please sign up if interested.
By the way, are you aware of someone who has thought about selling their house? If so, I welcome the opportunity to help them. Just introduce me by sending me their email address and I'll take care of the rest. Don't forget to include your contact info so I can be sure to thank you for introducing me to someone you care about. As always, feel free to contact me if you have any real estate questions about properties in Hampton Roads.