Welcome to this month's market update for Chesapeake, Virginia Beach, Norfolk, and the surrounding areas of Hampton Roads. My goal is to provide useful information whether you're thinking of buying a home, interested in selling your home, or just want to stay current with the real estate market in Hampton Roads.
In October, Hampton Roads housing inventory continued to decline, yet home sales are steady and remain strong.
Sellers: There's no time to sit on the fence, as buyers looking for homes are out there.
Out of the seven cities, Virginia Beach was the only city to have an increase in housing inventory. Â Norfolk, Chesapeake, Suffolk, Portsmouth, Hampton and Newport News had a reduction in available homes for sale. The most noticeable dips in the amount of homes for sale were in Norfolk and Newport News.
The average market time for sold homes was 70 days. The highest median sales price is $274,000 in Chesapeake, and the lowest median sales price is $156,750 in Portsmouth. Home prices have risen impressively across the nation, but home prices locally have continued to be steady in Hampton Roads.
More information can be obtained from The Real Estate Information Network. Read more here. . .Â
Cities

Median Residential
Sales Price


Norfolk




Virginia Beach




Portsmouth




Chesapeake




Suffolk


Hampton
Newport News

$199,000Â




$250,000




$156,750




$274,000




$260,000


$162,000
$179,000

By the way, prices in many neighborhoods have gone up and there is a shortage of homes available for sale. It's good to keep up with the market whether you're ready to move next month or next year. If you're thinking of selling, now may be the right time. If you're curious about how much you could get for your home click here.
WHAT'S NEW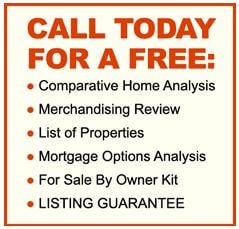 The area between Newtown and Diamond Springs Road in Virginia Beach has seen a number of new apartment developments come on the scene. The latest one, which is currently under construction, is 544 Crossing. There will be 2 four-story apartment buildings with a courtyard that has a pool, and there will be shops connected to the complex. It's nice to see new developments, but the rent will probably be competitively priced.
As rents continue to rise higher and higher, more people are struggling or just getting by financially. A recent study noted Americans spend on average 29% of their income on rent. This is becoming true even in areas where rent prices have been more affordable in the past. For many, a lack of affordable housing can have an impact on health, employment, how you commute, and other important features of life.
Owning your own place can result in an improved way of living. When you own versus renting, it may have a ripple effect on other aspects of life due to housing stability and a sense of community. Buying a home is not an impossible dream. In fact, it can be more affordable to own than rent.
SELLERS' ADVICE
Savvy Selling in Today's Market
Buyers are out there looking for a home like yours! It's a great time to sell, as there's not much available inventory.
Set yourself apart from the competition by using these tips to sell your home:
• Set your price competitively and be flexible
• Update older appliances and/or carpet to give that "wow†effect
• Create a neutral landscape
• Get rid of pet odors and pet hair
• Pack away those knick knacks and family pictures
• Clean walls or paint using neutral tones
• Open blinds and curtains to add light and make your home more inviting
This time of the year a little patience is needed. Depending on your neighborhood properties may sell a little slower, but they sell! If you have an agent, stay in touch with them so you can stay up to date on what's happening in your area market.
These are just some tips for selling your home. For a complete understanding of current market trends, comparable home prices and average time on market call me. I'm happy to help!|
By the way, if you're ready to downsize, relocate, or just are ready for a change and want to sell, give me a call today.
Get your Seller Road Map Now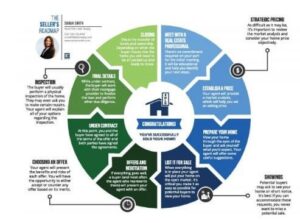 Seller Road Map
Learn more about the home selling process by getting this downloaded for FREE!
Do you know someone who is having trouble paying their mortgage and may need help? Please contact me. I am a Short Sales & Foreclosure Certified Realtor®.. I have information to help you to avoid foreclosure and
BUYERS' ADVICE
Get what you negotiate! Are you ready to buy a home? If so you may have already started browsing the Internet, homes magazines, maybe even going to Open House events. There's lots of info out there, so enjoy! However, when it comes time to negotiate, don't do this alone! You'll need a serious negotiator on your side.For some price will be a major factor in negotiating your contract. Some other things to consider that can affect the purchase of a home are
the terms of your mortgage
home inspections
when to close
seller repairs

I take care of all of these details so you can be sure you're getting what you want and need.The seller's agent should not be your agent when it's time to negotiate a contract.
Who'll represent you? Caring for clients is a privilege I enjoy and take seriously. I go that extra mile to make sure your needs are met. Due to ever changing real estate markets, contracts and guidelines, having the guidance of a proven professional to represent your individual interests is a smart choice. Having a buyer's agent on your side reduces the headaches and hassles so you can focus on packing. Call me to find out how I can look out for your best interests!
Did You Know?
If you're interested in buying and need financing check out the FHA 203k loan product. These are renovation loans where upgrades where the repairs to the property can be factored into the loan, as in most cases the seller doesn't have the funds and the homes may need updating. This will help the purchase of these types of homes go through smoother. Contact your mortgage lender for more information regarding this or give me a call to be referred to an awesome loan officer.
This Buyer House Hunting Checklist will help you figure out your home buying wants and needs.
Get yours now!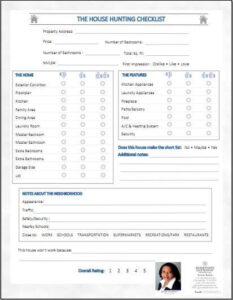 Get Your House Hunting Checklist
Just enter your email address to receive your FREE House Hunting Checklist.
Find your dream home![idx-omnibar styles="1″ extra="0″ min_price="0″ ]