This month's market update for Chesapeake, Virginia Beach, Norfolk, and the surrounding areas of Hampton Roads shows that usually when inventory is low that it's a seller's market. However, there has been an increase in pending and closed sales. This shows that buyers are still out there. The usual seasonal increase in real estate activity may soon have a positive impact housing inventory. It's hoped this will be the case.
The number of distressed homes (short sales or foreclosures) continue to go down. During May 2017 distressed homes made up just 10.56% of all residential properties. This was down 2.51% from the same period of time last year, the lowest percentage since REIN began tracking the data in August 2009. Also, May distressed homes accounted for only 11.43% of all residential closed sales, a decrease of 2.08% from May 2016.
The region's months' supply of residential homes inventory is currently sitting at 4.90 months, down 12.81% from May 2016 when it was 5.62 months. Virginia Beach continues to hold the lowest supply of the seven major cities, at 3.92 months in May 2017, while Portsmouth is the highest at 5.69 months. Most real estate economists agree that a 6-month supply of inventory represents a balanced market. Information was obtained from The Real Estate Information Network.
Cities

Median Sales Price


Norfolk




Virginia Beach




Portsmouth




Chesapeake




Suffolk




Hampton

$189,900




$258,900




$150,000




$250,000




$250,000




$170,000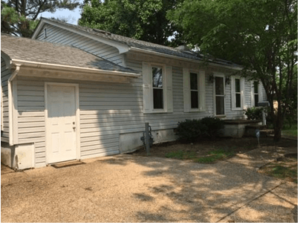 437 Hopkins Rd – Sold!
When searching for the right home, sometimes the first choice may not be the best choice. The buyer initially chose a house that was smaller and priced higher. The location was perfect but something just wasn't right. This home was found and it was perfect for her. Â It happened to be a short sale, so both buyer and seller are very happy with the outcome.
Did you know . . . there are 9 ways to avoid foreclosure?
By the way, prices in the neighborhood have gone up and there are a shortage of homes available for sale. It's good to keep up with the market whether you're ready to move next month or next year. If you're thinking of selling, now may be the right time. If you're curious about how much you could get for your home CLICK HERE to receive your free personalized market update.
What's New
Norfolk Premium Outlets has been open for a few weeks. They had a very nice grand opening with gift card giveaways and music. The traffic can be hectic, especially on the weekends. Try using Burton Station Rd if you want to avoid the rush.
Lidl, a German-based supermarket is giving other stores a run for their money. It reminded me of Aldi's but the layout seemed larger. They have good prices, especially on produce and frozen goods.
The new state of the art Kempsville Recreational Center is now open. Since the weather has been very hot, now is a great time to check it out to enjoy the pool and water play area.
Home Buying Seminar August 16th
Do you want to know what it takes to buy a home in today's market? This is the last class of the season, which will be held at the Chesapeake office on August 16th. Click here for Home Ownership – Let's Make It Happen for more information and to sign up. There is no cost for the class, and a loan officer will be on hand to answer any questions you may have.
Home Buyer Advice
The "Signs" of Summer
You see signs everywhere that tells you it's summer. The flowers are in bloom and the days in Hampton Roads have been Hot!!! Also, seeing those "For Sale" signs popping up everywhere in your neighborhood is a definite sign that it's summer.
We're right at the most popular time of the year to buy and sell a home. Each season has its own pluses and minuses. If you're thinking of buying later when the weather and the market cools down, it might good if you're not in a hurry to move.
There are, however, some advantages to buy and sell a home during the market's hottest season as long as you can stand the competition.
In the meantime, let's get started on your list by filling out the form below to get instant access to your Buyer House Hunting Checklist.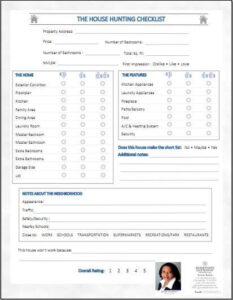 Get Your House Hunting Checklist
Just enter your email address to receive your FREE House Hunting Checklist.
Home Seller Advice
Here Are 9 Do's and Don't Tips When Downsizing
I'm working with a lovely elderly woman who has moved in with her family. She has adjusted quite well. However, her house shows that she has lived a full life. If you or someone you know has a house that has now become too big for your needs, now may be the time to think about downsizing.
The first thing to do is to talk to your family about your plans and enlist their help. They may not want your furniture or decorations, but having them there in your corner to help make decisions and use their manpower to get things done is invaluable.
By the way, I enjoy working with sellers that have older homes which, with a little work, can be updated and improved. It's amazing to see families transform these homes into modern classics. It's rewarding for both seller and buyer, as they improve the functionality of the home as well as the home's value. If you have a diamond in the rough or are looking for one give me a call today.
Get your Seller Road Map now.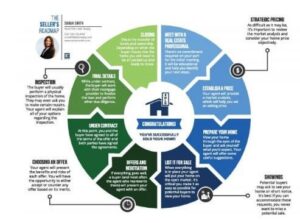 Seller Road Map
Learn more about the home selling process by getting this downloaded for FREE!
Find your dream home!
[idx-omnibar styles="1″ extra="0″ min_price="0″ ]