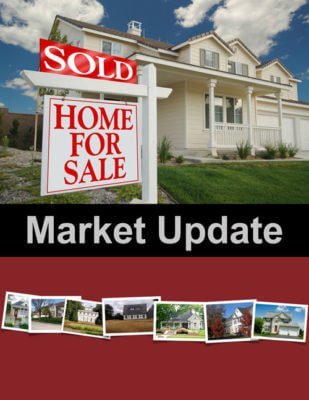 Looking back at 2016, the real estate market in Hampton Roads had a declining number of active listings and low supply of inventory. However, there were gains in homes that are pending and homes that sold. The median range for residential sales prices rose to $225,000, up from $218,000 in 2015.
Here are median home sale prices in Hampton Roads for December listed by city obtained from the Real Estate Information Network, Inc. dated 1/13/2017.
Cities

Median Sales Price


Virginia Beach
Chesapeake
Norfolk
Suffolk
Portsmouth
Hampton
$255,000
$259,995
$179,500
$230,000
$148,250
$153,000
Due to the stronger home buying demand in 2016 compared to 2015, it's anticipated that we will have more buyers than usual in 2017. Do you know of anyone in the neighborhood who might be thinking of selling? If so, please call or text me.
You May Also Like:Â More Tips for Buying a Home
Homebuyers….
Life changes, and that calls for us packing up and moving on to something new. If you've been waiting to start planning to buy a home, there's no better time to do it than now.
Each person's needs are different. Some life changes can be the family is outgrowing the current home, or there's a need (or desire) to relocate or downsize.To help you make the process go as smoothly as possible I can help you:
•  sell your home (if you own one) for the most money possible in today's market
•  find a home that best matches your wish list in the area where you want to live
•  negotiate on your behalf to get you the best price and terms
•  guide you through the process throughout the transaction
If you're moving on to the next chapter of your life, I'd welcome an opportunity to discuss how I can help you find your perfect home. Feel free to contact me with any questions.
YOUR HOME'S VALUE HAS CHANGED
Your home may be worth more than you think! Find out what current home market values are in your area.
Home Seller Advice
Just because its wintertime doesn't mean that it's not the best time to show your property. Yes, this time of year there are fewer hours of daylight for buyers to see your house. However, in Hampton Roads it's easier to house-hunt because of it's warmer in this area of Virginia.
There are some rainy days, but overall we don't have to deal with much snow or frigid temperatures.Why not highlight what's great about your home. Make sure you're wowing buyers with strong curb appeal. Keep driveways and walkways clear of fallen leaves and snow. Put a nice, new welcome mat out for buyers and their agents to wipe their feet.
The way your home looks tells a story to buyers. A light and bright atmosphere for showings makes the house more inviting. Open the windows to air out the house occasionally as closed homes tend to hold odors. After cooking meals run the fans. There are wonderful scent candles and sprays that can create a memorable atmosphere – like the scent of freshly baked bread or cookies fresh out of the oven. The scent of cinnamon adds a seasonal natural fragrance. Create a comfy scene with a throw blanket. Feel free to contact me with more ideas or questions.
Wondering how much Your Home Value is? Use our House Value Estimator!
ARE YOUR THINKING ABOUT BUYING OR SELLING IN hampton roads, VIRGINIA?
I'm here to help guide you through your home buying or selling experience.
LOOKING FOR MORE INFORMATION ABOUTÂ hampton roads, VIRGINIA?
You'll receive the benefits of learning about great neighborhoods, trends and hot spots.
I hope that you enjoyed this post!
Find More Valuable Information and Read My Blog!
Have Questions?
If you have any questions feel free to get in touch with me. I'll be sure to get back to you shortly.