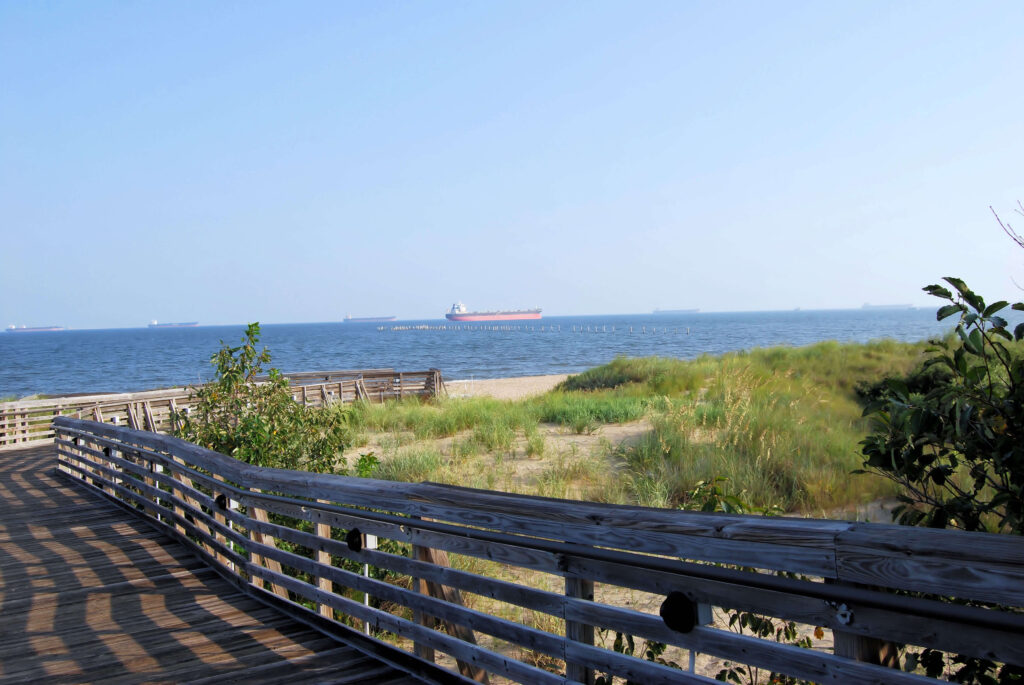 Hampton Roads Homes News
-
December 2015
I posted a picture of First Landing State Park because it's unseasonably warm, and the beach is gorgeous this time of the year. The air is crisp and the streets are clear. Enjoy the newsletter for this month, and feel free to pass it on. 
This Month's Newsletter 
Wow! This took me by surprise. The Federal Reserve Board raised the short-term interest rate (which indirectly affects consumer interest rates) a few days ago. We all knew it was coming, but they've held off doing it for so long. After keeping us in suspense they made their move, boosting the rate just a bit before the year's end. Don't be discouraged, though, thinking this is not the time to purchase a home or refinance your home. A It's still a great time to buy or sell a home in the Tidewater area.
If you haven't received your calendar to you it's because I don't have your address or it came back in the mail. I'd love to send you one, so if interested please send me your 
The Norfolk office at the Urban League of Hampton Roads will be conducting a pilot program for 1st time home buyers in Norfolk, and I've been asked to be the speaker for the part Working with a Realtor®.
If you know of anyone who is interested in knowing about the home buying process, this will be a great opportunity to get started. The good thing is that it's during the evening hours, the 1st Tuesday and Wednesday of January. The class is free, and a certificate is given which can be used towards the VHDA's down payment program. 
By the way, the greatest compliment I can receive is a referral. Don't keep me a secret! If you know of anyone who wants to buy or sell a home in Virginia Beach, Norfolk, Chesapeake or its surrounding areas, would you introduce me by calling or texting me with their info? Thanks! 
It's been a great year. If you know of someone who is thinking of switching real estate companies, now is the time. I'll be glad to show them around the office and introduce them. No pressure. Just a friendly chat about their plans. 
As we close one year and enter the next, I feel blessed beyond measure because of people like you in my life. 
Sometimes what starts out as a business relationship opens a window to people you will know and cherish for the rest of your life. There is an understanding that whatever you need, whenever you need it, there is a friend right there ready to help. 
I am blessed to have the opportunity to do what I do. Helping people find their dream home and create a financial foundation is an incredible feeling. Thank you for all that you do and all that you are. From my home to yours, I wish you all the best! 
Looking forward to great things for us all in 2016! 
WONDERING HOW MUCH YOUR HOME'S VALUE IS? FIND OUT NOW!
ARE YOUR THINKING ABOUT BUYING OR SELLING?
I'm here to help guide you through your experience of buying or selling a home in Virginia Beach and areas of Hampton Roads.
Searching for Homes?
The Keller Williams Realty Real Estate Search is available on Android, iPhone, and iPad and gives you access to more than 4 million homes.
Start your home search now!
LOOKING FOR MORE INFORMATION?
You'll receive the benefits of learning about great neighborhoods, trends and hot spots throughout Hampton Roads.
I hope that you enjoyed this post!