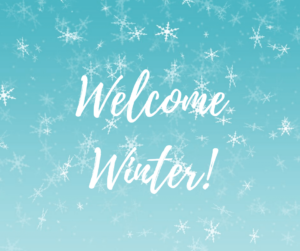 December 21
Welcome Winter!
"Winter is Warmest"
Author Unknown
Winter is the warmest season
Oh, you say you want a reason?
Is it warm when snow piles high and wide?
It is if you're bundled up inside
When it's storming, when it's raining
I stay inside without complaining
Other people like to ski
Or sled down a hill, but not me
While you're bundling up in your jacket
I'm tearing open a hot cocoa packet
I don't mind summer, I'll make that clear
But winter's my favorite time of the year
WONDERING HOW MUCH YOUR HOME'S VALUE IS? FIND OUT NOW!
ARE YOUR THINKING ABOUT BUYING OR SELLING?
I'm here to help guide you through your experience of buying or selling a home in Virginia Beach and areas of Hampton Roads.
LOOKING FOR MORE INFORMATION?
You'll receive the benefits of learning about great neighborhoods, trends and hot spots throughout Hampton Roads.
I hope that you enjoyed this First Day of Winter post!