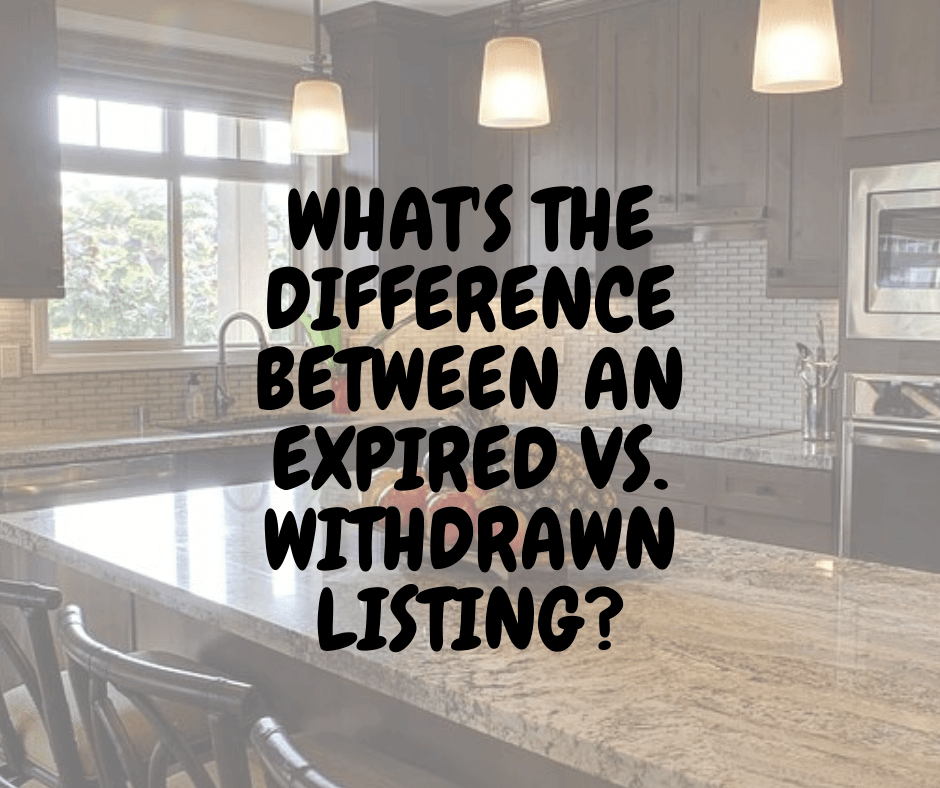 If your home was on the market and didn't sell it's good to know whether the listing for your property "expired" or was "withdrawn".  This is important to know, especially if you're considering using another agent. Note what it says in this article from Realtor.com
For sellers, knowing what distinguishes a withdrawn listing from an expired listing can be confusing. Both clearly indicate that your listing is not active online. But, more specifically, what do these real estate terms actually say about the status of your property? The biggest difference between "withdrawn" and "expired" has to do with your listing contract and whether or not you're still obligated to work with your listing agent.
With either scenario there are timelines that must be complied with in order not to be in breach of contract. Make sure to ask the listing agent to explain when the terms of the contract are definitely over.
You'll Enjoy Reading: What's Your Home Worth
[idx-platinum-widget id="20003-58798″ ]
Your Home's Value Has Changed
Check current home market values and view profiles of potential buyers.
Wondering how much Your Home's Value is? Find Out Now!
ARE YOUR THINKING ABOUT BUYING OR SELLING IN hampton roads, VIRGINIA?
I'm here to help guide you through your home buying or selling experience.
LOOKING FOR MORE INFORMATION ABOUT hampton roads, VIRGINIA?
You'll receive the benefits of learning about great neighborhoods, trends and hot spots.
I hope that you enjoyed this post!
Find More Valuable Information and Read My Blog!
Have Questions?
If you have any questions feel free to get in touch with me. I'll be sure to get back to you shortly.