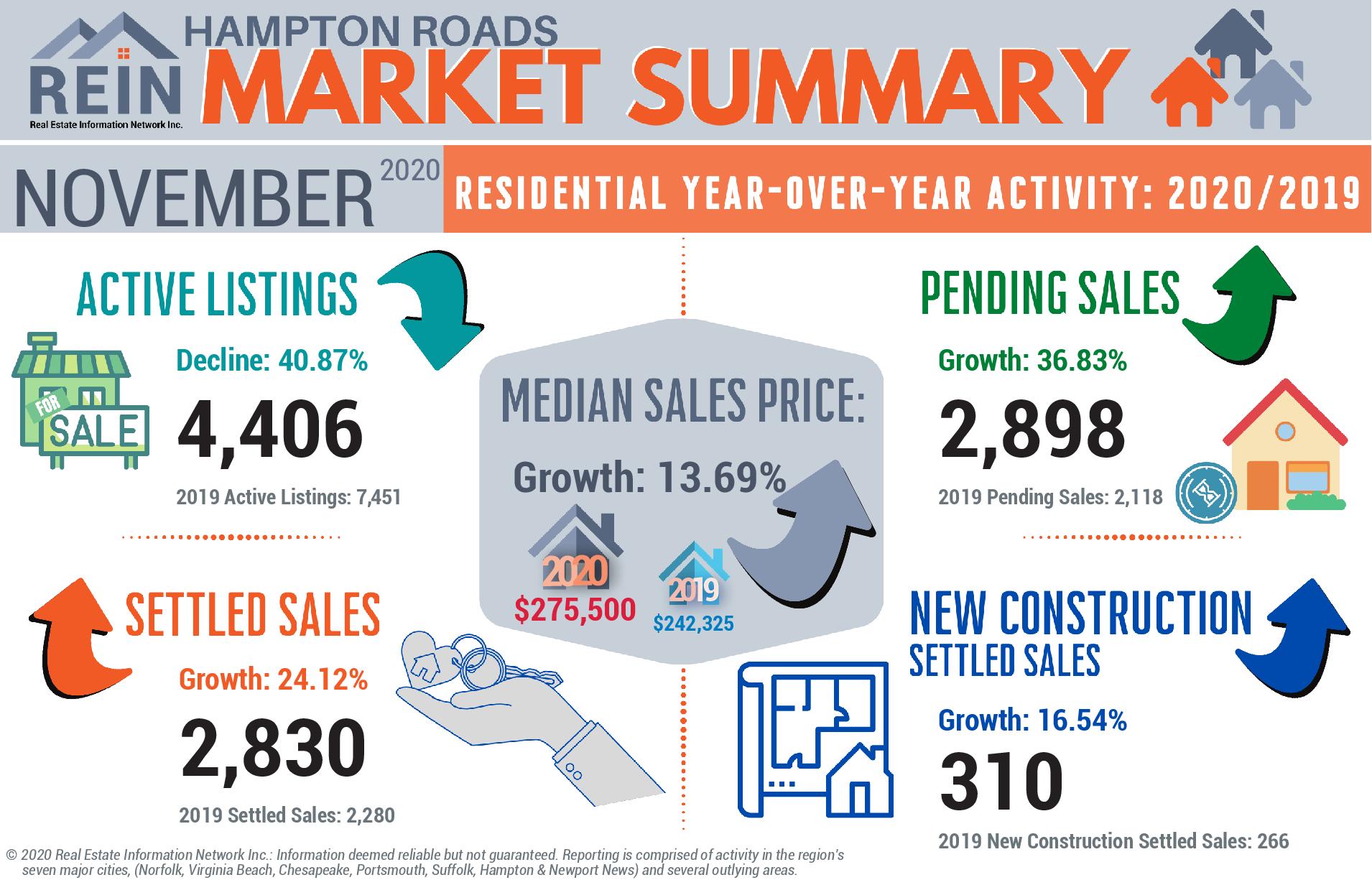 Here is the December 2020 Market Update for real estate in Hampton Roads, which includes the region's seven cities of Virginia Beach, Chesapeake, Norfolk, Portsmouth, Suffolk, Hampton and Newport News.  More information about market trends and months' supply of inventory can be obtained from The Real Estate Information Network. Read more here….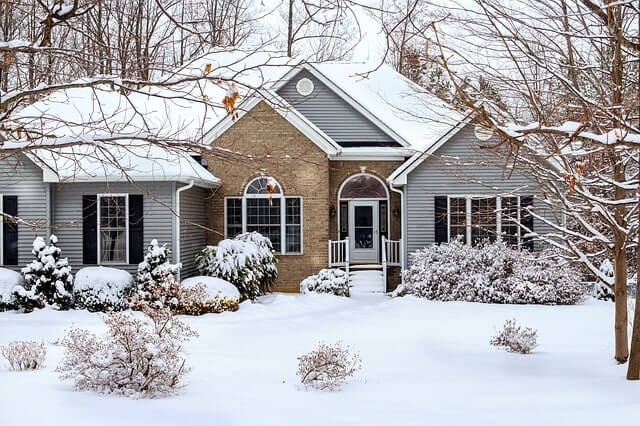 GETTING Your Home READY for the Cold Months Ahead
Doing a few quick and easy maintenance chores around your house could save you a lot of time and money later.  Here are a few tips to prepare your home for winter from The National Association of the Remodeling Industry:
Have your HVAC unit or furnace checked. Make sure the HVAC unit or furnace filter is clean.  Check the thermostat to be sure it is working properly and/or the pilot light is functioning.
Have the heating ducts cleaned on an as-needed basis. If you think duct cleaning might be a good idea for your home, talk to a professional.
Check your chimney. If you haven't used your fireplace in a while it's a good idea to have it checked for animals, debris and leaves.  Consider installing a screen over your chimney openings.
Clean your gutters and ridge vents. When gutters are clogged, rainwater backs up.  If the temperature drops below freezing, the standing water freezes causing the gutters to expand and crack.  The ridge vents need to be cleaned in order to allow the house to "breath" correctly.  Otherwise, air will stagnate and create an unhealthy environment.
Make sure your smoke alarm and carbon monoxide detectors are in working order. Check the batteries regularly.  If your alarms or detectors emit a light to signal they are working, make sure the light is on.
Check the caulking around your doors and windows. If the caulk is cracking and peeling away, it allows your home's heat to escape.
Make sure that the doors and windows shut tightly and no cold air is coming in.
If you don't have the time or aren't handy at home maintenance it will be worth it to contact a professional.
WONDERING HOW MUCH YOUR HOME VALUE IS?
ARE YOUR THINKING ABOUT BUYING OR SELLING IN hampton roads, VIRGINIA?
I'm here to help guide you through your home buying or selling experience.
LOOKING FOR MORE INFORMATION ABOUT hampton roads, VIRGINIA?
You'll receive the benefits of learning about great neighborhoods, trends and hot spots.
I hope that you enjoyed this December 2020 Real Estate Market Update post!
Find More Valuable Information and Read My Blog!
Get Your FREE Home Buying or Sellers Guide
Simply fill out the form and choose your guide now.