About Princess Anne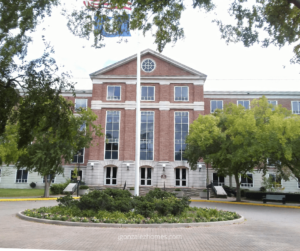 Princess Anne is one of 7 boroughs located in Virginia Beach. Why do we see so many  places named after Princess Anne? The county was named  Princess Anne, who was the daughter of James II. She later became the Queen of England.
In order to maintain good relations many areas in Hampton roads were named after people and places in England. Princess Anne County was formed in 1691. Princess Anne County became part of the City of Virginia Beach in 1963.
Princess Anne's real estate market and sub-communities have their own features and amenities, making finding a home to fit your taste and lifestyle is easy. Whether you are looking for a single family home, townhouse, or condo there's a lot to choose from.
Princess Anne has quite a few popular neighborhoods including Salem Woods, Indian River Plantation, Courthouse Estates, and many other vibrant communities.
Hot Homes for Sale in Princess Anne
Explore the newest Princess Anne homes for sale by clicking through the images below.

rental Homes for Sale in princess anne
Explore Princess Anne properties for rent by clicking through the images below.

How People get Around
Most people drive or carpool to work. There is nearby Interstates 64 and 264 highway systems, giving you easy access to businesses, hospitals, military bases and universities. You're 15-30 minutes to nearby cities of Norfolk, Chesapeake, Portsmouth, and Hampton. "The Wave" is a our Trolley and Shuttle system in Virginia Beach that can get you from Atlantic Avenue, where you can get off and on to go to shops, restaurants and museums. It takes you from the beach to shopping and dining in the Hilltop area.  There are also cabs and bus services to help you get around town.
What's Nearby
Whatever you're craving, you'll find a nearby place to enjoy a meal in Princess Anne. From fast food to fine dining you'll find something to delight your palate.
Conveniently located there are many places to shop, including the Landstown Commons and Salem Crossing Shopping Center.  A short ride away is to the Pembroke Mall which has a variety of shops, dining venues and entertainment hot spots.
For those who enjoy the outdoors, the Virginia Beach Oceanfront and Mount Trashmore are great destinations for a working out, taking a relaxing stroll, or walking the dog. If you're a golf enthusiast tee off at the 18-hole Kempsville Greens Municipal Golf Course or Virginia Beach National Golf Club.
If you have a busy lifestyle or are looking for an easygoing place that centers around family and friends, the Princess Anne section of Virginia Beach is an awesome place to live, work and play.
Princess Anne Schools
The Virginia Beach School Locator can help you find your assigned elementary, middle, or high school if you're'new to the area or if you've moved from one neighborhood to another in Virginia Beach.
Find a Home Near A School
To find a home near a certain school click here to search by school name. Be sure to check with Virginia Beach Schools to verify the address is in the school zone you're interested in. Another resource many parents use is GreatSchools.org.