About Kempsville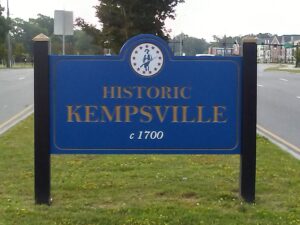 Kempsville is one of 7 boroughs located in Virginia Beach. It was originally called Kemp's Landing and was colonial port that shipped tobacco and other goods. The shipping port is gone now but the community still exists.
Kempsville has a flourishing real estate market sub-communities that have their own features and vibe. Whether you are looking for a single family home, townhouse, or condo there's a lot to choose from.
Kempsville has quite a few popular neighborhoods including Caroline Farms, Bellamy Manor, Fairfield and Point O' View. Most people own their own homes in Kempsville.
Hot Homes for Sale in Kempsville
Explore the newest Kempsville homes for sale by clicking through the images below.

houses for rent in Kempsville
Explore Kempsville properties for rent by clicking through the images below.

How People get Around
The average commuter time averages between 15-30 minutes, depending on traffic, Most people drive or carpool to work. There is nearby access to Interstates 64 and 264, giving you easy access to businesses, hospitals, military bases and universities. You're less than 12 miles to Virginia Beach, and nearby cities of Hampton, Norfolk, Portsmouth, and Chesapeake are all less than 30 miles away. The "Tide" light rail system gives you quick access to Downtown Norfolk. near the intersection of Interstates 264 and 64, the Kempsville community is close to commerce, hospitals, and universities
What's Nearby
Whatever you're craving, you'll find a nearby place to enjoy a meal in Kempsville. From fast food to fine dining you'll find something to delight your palate.
Conveniently located there are many places to shop, including the Fairfield Shopping Center and Providence Square Shopping Center.  A short ride away is to the Pembroke Mall which has a variety of shops, dining venues and entertainment hot spots.
For those who enjoy the outdoors, Mount Trashmore is a great destination for a working out, taking a relaxing stroll, or walking the dog. If you're a golf enthusiast tee off at the 18-hole Kempsville Greens Municipal Golf Course.
If you have a busy lifestyle or are looking for an easygoing place that centers around family and friends, the Kempsville section of Virginia Beach is an awesome place to live, work and play.
Kempsville Schools
In Kempsville there are many high schools,  middle schools, and elementary schools to choose from. In addition, there is a community college, Regent University.
The Virginia Beach School Locator can help you find your assigned elementary, middle, or high school if you're'new to the area or if you've moved from one neighborhood to another in Virginia Beach.
Find a Home Near A School
To find a home near a certain school click here to search by school name. Be sure to check with Virginia Beach Schools to verify the address is in the school zone you're interested in. Another resource many parents use is GreatSchools.org.