Here is the April 2019 Market Outlook for Virginia Beach and the surrounding areas of Hampton Roads.  More information can be obtained from The Real Estate Information Network. Read more here…. 
Cities

Median Residential
Sales Price

Norfolk
Virginia Beach
Portsmouth
Chesapeake
Suffolk
Hampton
Newport News

$215,000
$259,450
$174,900
$253,100
$256,000
$178,500
$186,000
Best Home Improvements
If you're ready to sell your home and are looking to improve the appearance of your home or you just want to update it for your own enjoyment, there are a few things you need to consider before you begin.
You can splurge on something purely for pleasure ­like an outdoor Jacuzzi under an attached gazebo ­ or you can make practical improvements that will increase your home's market value, such as updating the air­ conditioning system, repairing or replacing the roof . When you make these improvements be aware that you can't recoup what you put in always.  Many real­ estate brokers agree that just because you put $25,000 worth of improvements into your home doesn't mean that your house is worth $25,000 more!
Exactly how much of your investment you'll get back depends on a number of factors, such as the "big picture" housing market, the value of the homes in your neighbor­hood, when you plan to sell, and the exact nature of the improvement. Also, consider that the longer you live in your home after a project is completed, the less likely you are to get its value.
Below are some examples of a few improvements that usually pay off ­ and some that rarely make a difference (no matter how much you paid for them) when it comes time to sell your home.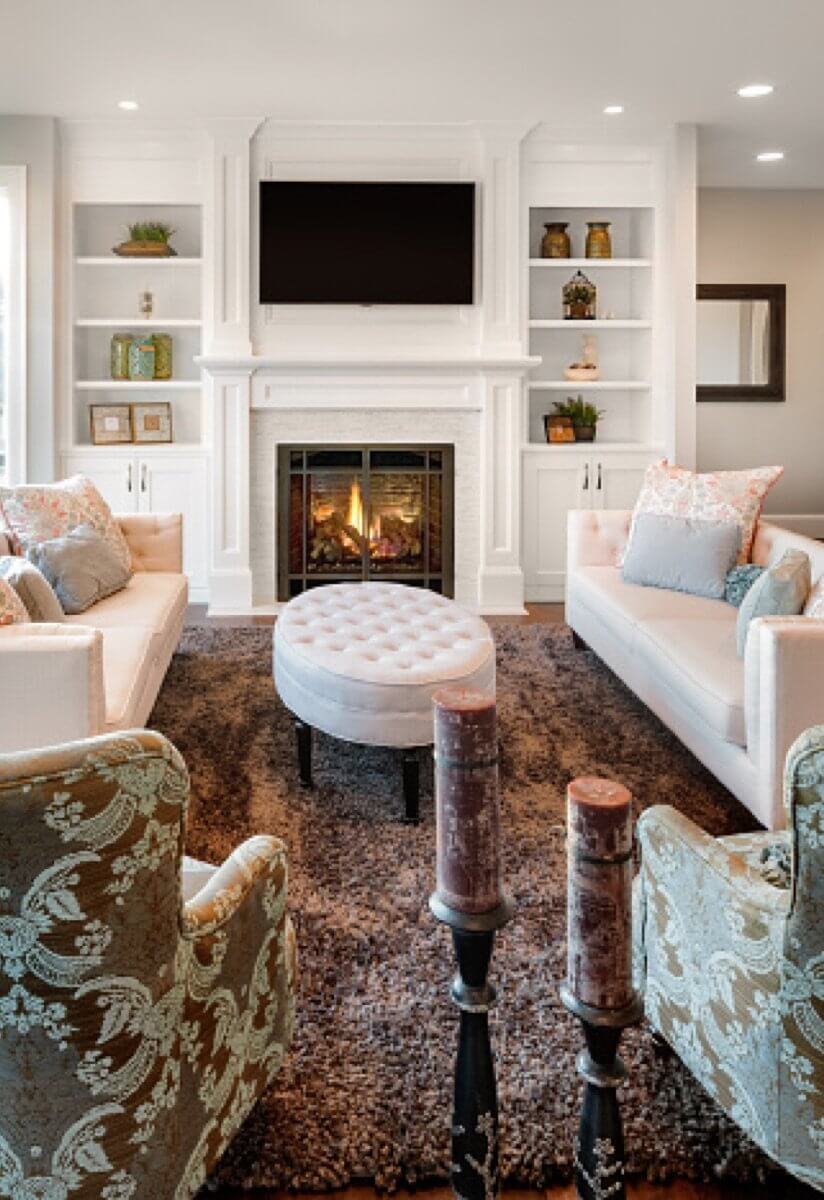 Painting
If you're planning to sell your home in a year or two, a fresh coat of a neutral ­tone paint could make the sale easier. A professional exte­rior or interior paint job may also recoup close to 75% of its cost. Let's face it ­ we all like things fresh­ looking, and a new paint job does that for a home.
Kitchen
With  just  a  few  basic  improvements,  your  kitchen can practically pay you back with interest! New paint and flooring always entice buyers. You  might  even  consider sanding, staining  or painting  worn­  looking cabinets. Replacing old cabinet hardware is a low­-cost improvement that makes a big  difference  in appearance, especially if you upgrade the cabinet hardware.
Full kitchen remodeling recouped 80% of its cost, the more moderate remodeling was valued at 87%.
Area Conversions
Generally speaking, increasing the functional space of your home holds its value longer than remodeling just to make a house look better. It's also much less expensive than adding an addition to your home, such as converting attic space into a bedroom, for example.
Bathrooms
You usually can't go wrong by adding an extra bathroom, especially in neighborhoods that were originally built as 1-bath homes. A new full bath can recoup 81% of its total cost! Also, updating the sink, flooring and lighting in a bathroom is an inexpensive way to add value to a home.
Deck
Adding a deck is a very cost­-efficient way to add square footage to your house. Decks  generally recoup 75% of their value. Compared to other outdoor improve­ments (except painting) that's an excellent return.
New Windows
Your utility bill savings may make up for the iffy resale value, however, a good set of standard windows should get you around 68% back. If you start getting too fancy with custom shapes and sizes, though, don't expect to get as much in return.
Swimming Pool
In a word ­ don't if you're looking for a return when you sell! Unless you're putting it in for you and your family to enjoy then great! They sound nice, but pools are very expensive to maintain. In addition, if pool accidents are something nobody wants to experience.
Picture-Perfect Gardens
If the potential buyer doesn't have a green thumb, chances are your gardening  won't add to the offering price. The same can be said for expensive fences and stone walls ­ they look nice, but buyers don't pay up for them.
Basic Is Better
It may not sound very exciting, but it's the basic improve­ments you make to your home that may have the greatest return on its value. A beautiful new bathroom won't make up for a leaky roof. So if you're thinking of selling your house in the next year or so, be sure to address any problems the home may have before you install that sunroom you've always dreamed of.
Check out these great Virginia Beach Properties
Wondering how much Your Home Value is? Use our House Value Estimator!
ARE YOUR THINKING ABOUT BUYING OR SELLING IN hampton roads, VIRGINIA?
I'm here to help guide you through your home buying or selling experience.
LOOKING FOR MORE INFORMATION ABOUT hampton roads, VIRGINIA?
You'll receive the benefits of learning about great neighborhoods, trends and hot spots.
I hope that you enjoyed this January 2019 Real Estate Market Outlook post!
Find More Valuable Information and Read My Blog!